Brookmill Park
Find out about Brookmill Park between Deptford and Lewisham.
Nature reserve

The reserve is separated from the main part of the park by the River Ravensbourne.
A large section of the river has been 'broken out' of its historical concrete channel for construction of the Docklands Light Railway. This part of the river has been given a 'natural' courseway offering a more natural habitat for wildlife.
Waterlink Way
The footpath and cycle way form a part of the Waterlink Way, a public foot and cycle path that runs south from the Thames to Sydenham.
How to get into Brookmill Park
Access is via Brookmill Road
Disability access
Facilities
Facilities include: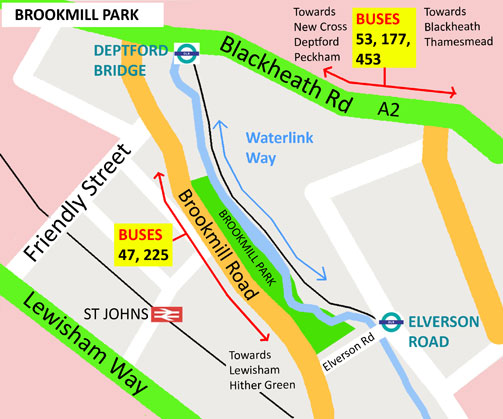 Useful websites
Published on: 28/08/2019