Broadway Fields
Find information about Broadway Fields in Deptford.

History
The fields used to be known as the Deptford Municipal Playing Fields. They were opened in 1932 on a piece of land next to the Kent Water Works.
Access
You can access the fields from:
Facilities
Facilities include a ball court and a cycle route.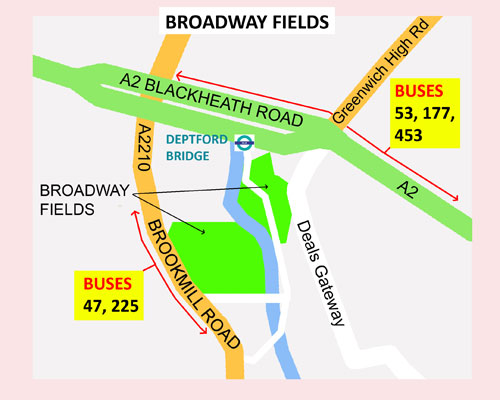 Published on: 07/05/2019