Yellow box junctions
More information about yellow box junctions in Lewisham.
What are yellow box junctions?
These are marked with criss-cross yellow lines on the road usually at a junction of two or more roads.

You may enter a y

ellow box junction when your exit is clear and there is enough space on the other side of the junction for your vehicle to clear the box completely without stopping

.

You

may only stop in a yellow box junction if you are turning right and are prevented from doing so by oncoming traffic or vehicles ahead of you are also turning right

Stopping in a yellow box when the exit is not clear may result in a PCN.
Why do we have yellow box junctions?
The yellow box junction keeps the junction clear for through traffic to avoid traffic jams and they keep the road space clear for fire engines to exit from fire stations.
Yellow box junctions in Lewisham
The below yellow box junctions came into force in Lewisham on 28 June 2021.
Northover junction with Reigate Road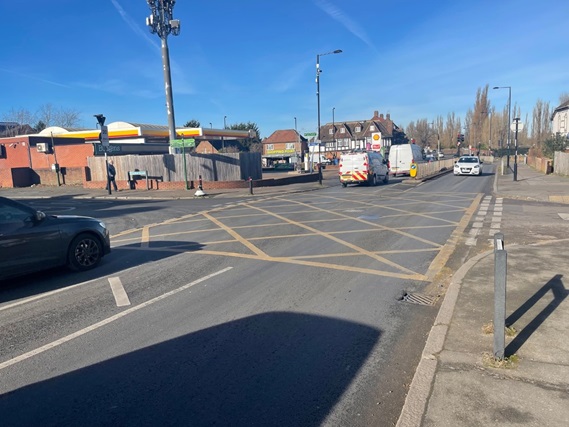 Baring Road outside the Grove Park Bus Station/Tesco Express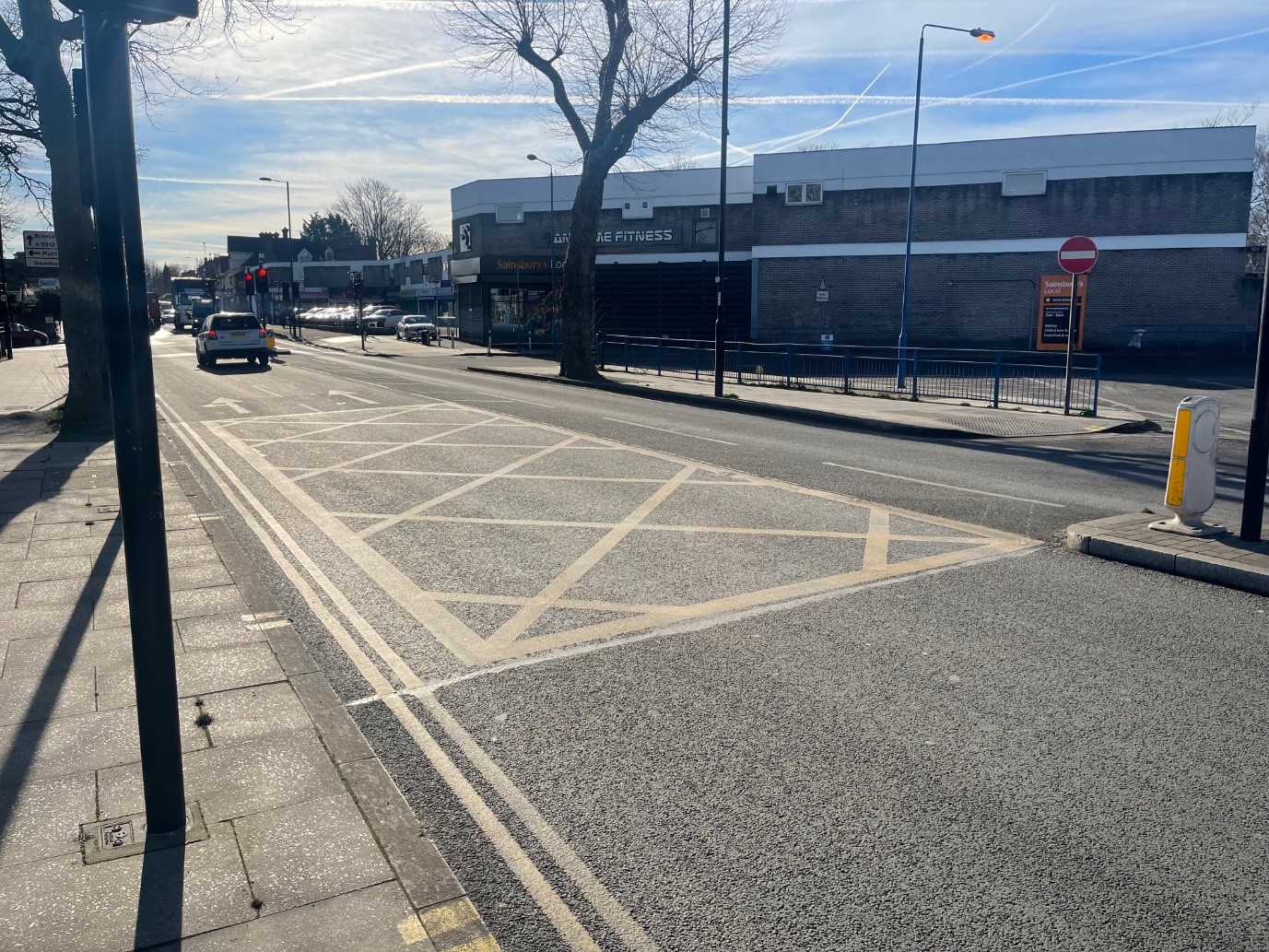 Baring Road junction with Chinbrook Road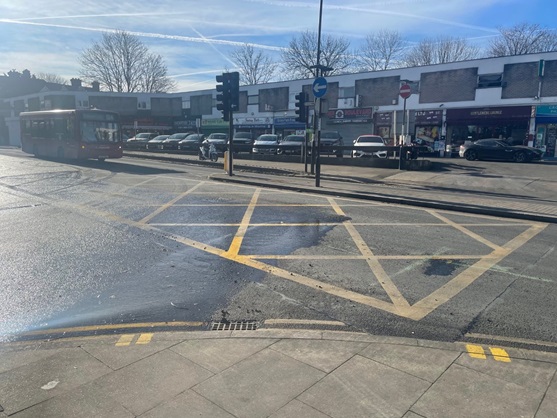 Bell Green at the junction with Stanton Way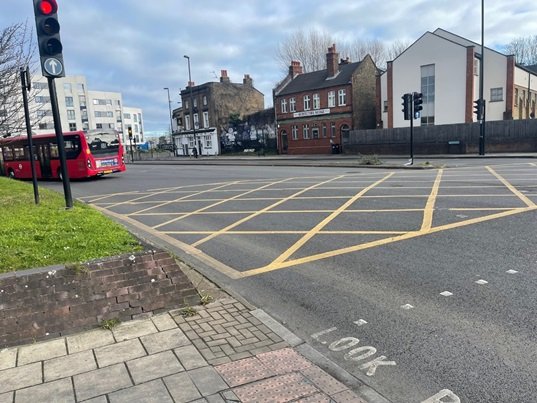 Verdant Lane - entrance to Hither Green Crematorium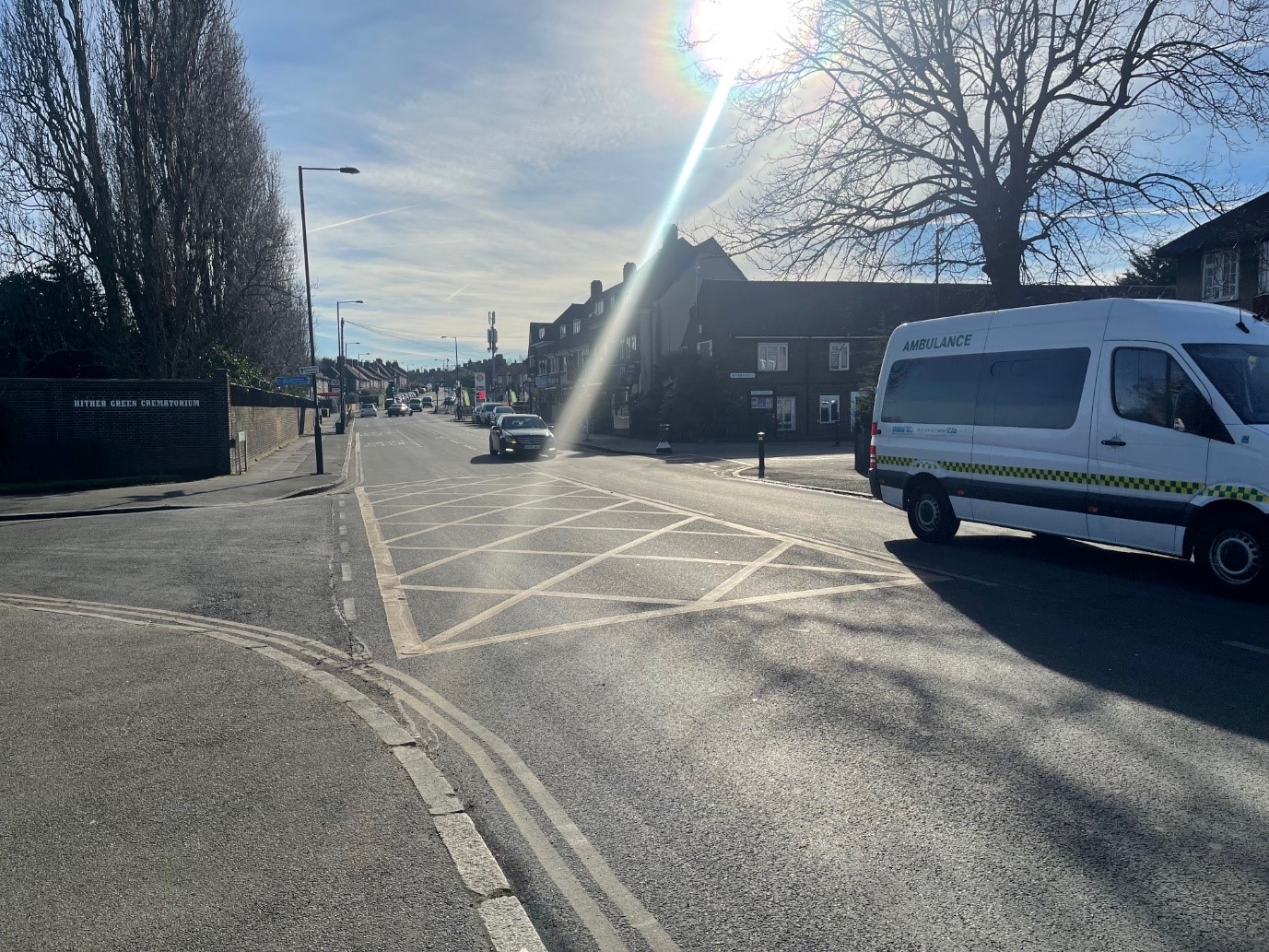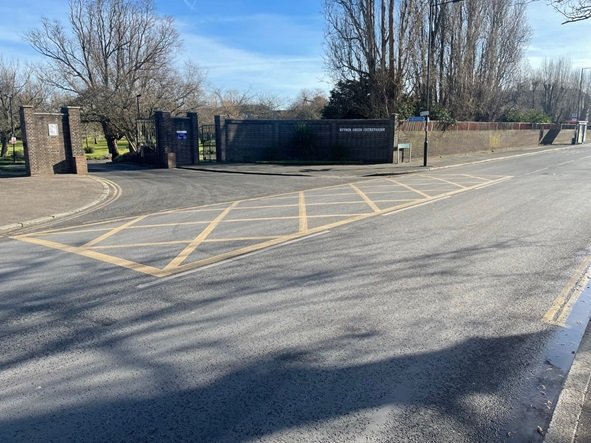 Sydenham Road – junction with Kent House Road
Southend Lane – junction with Worsley Bridge Road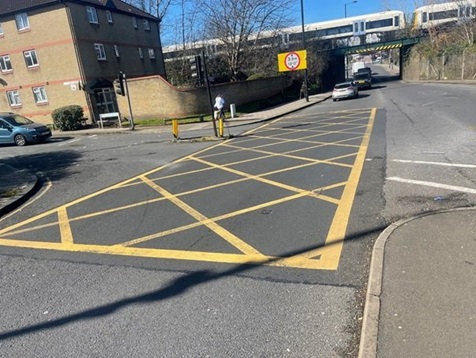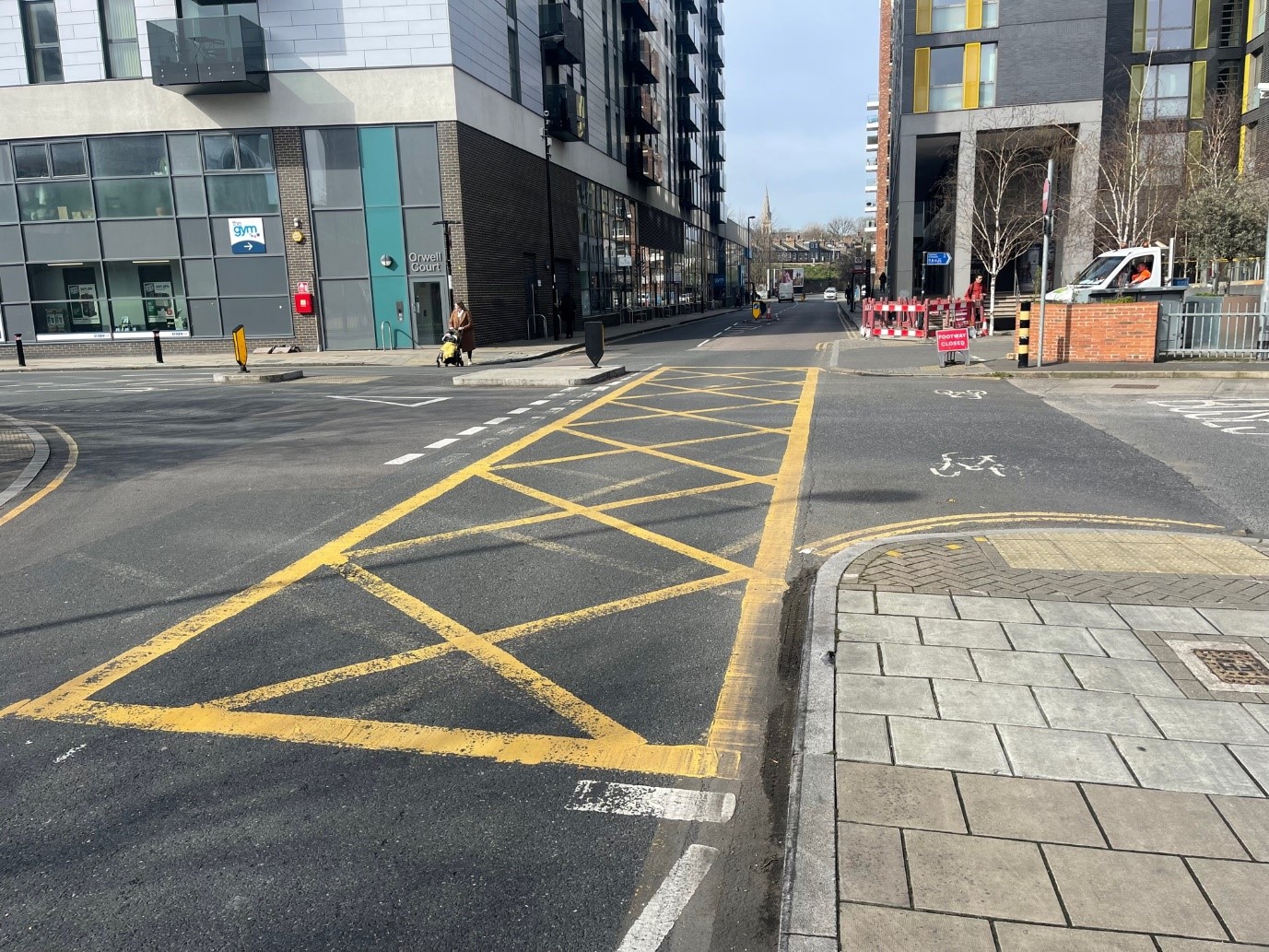 Burnt Ash junction with Taunton Road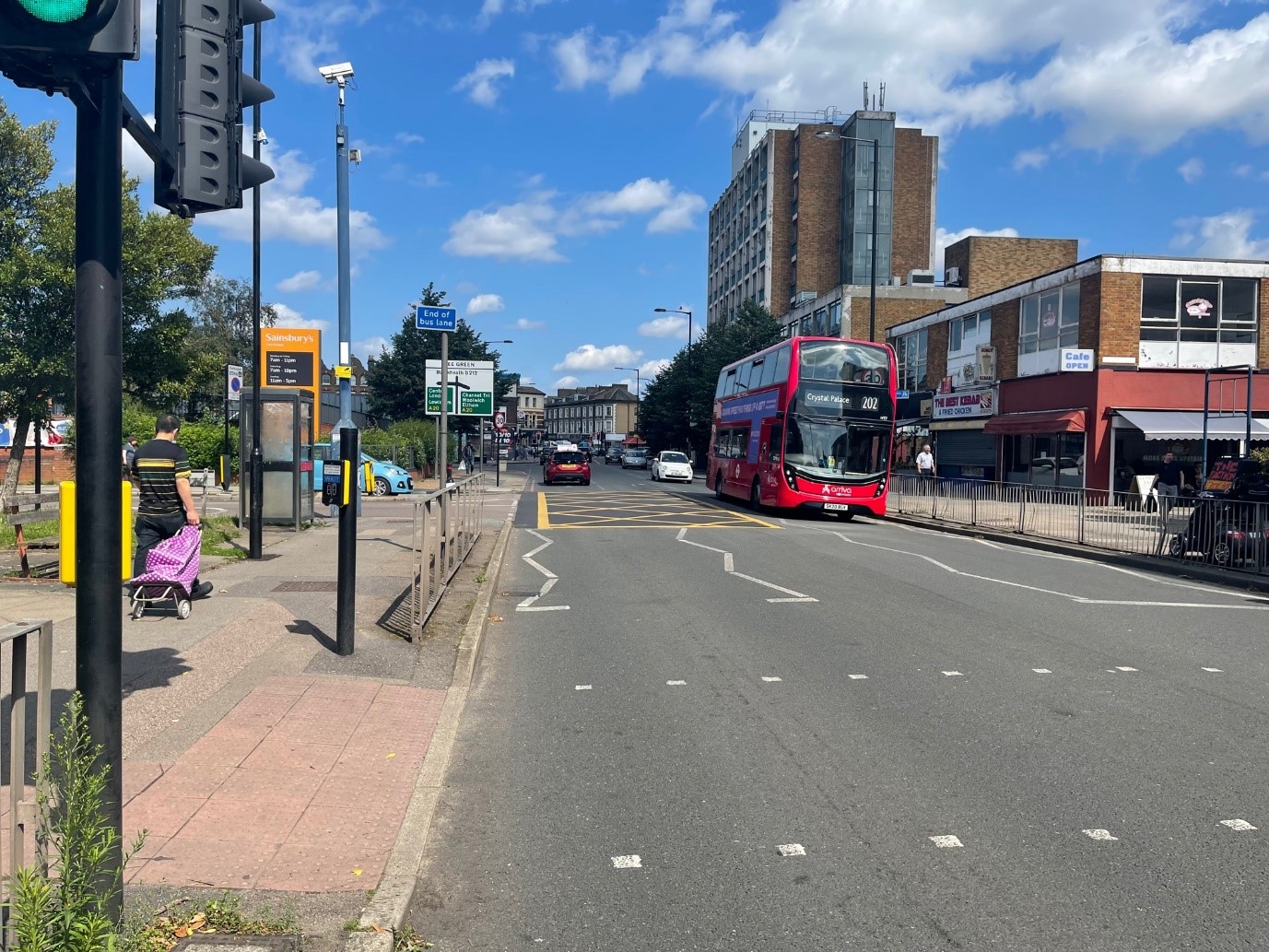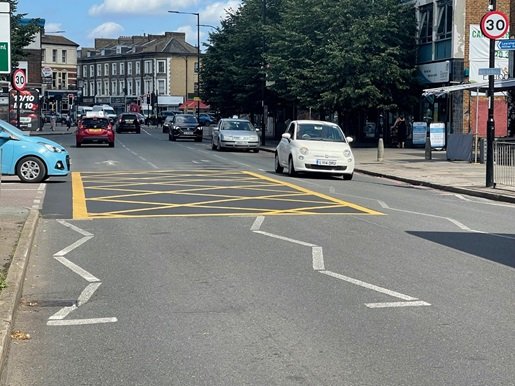 Sydenham Road junction with Newlands Park
Sydenham Road junction with Mayow Road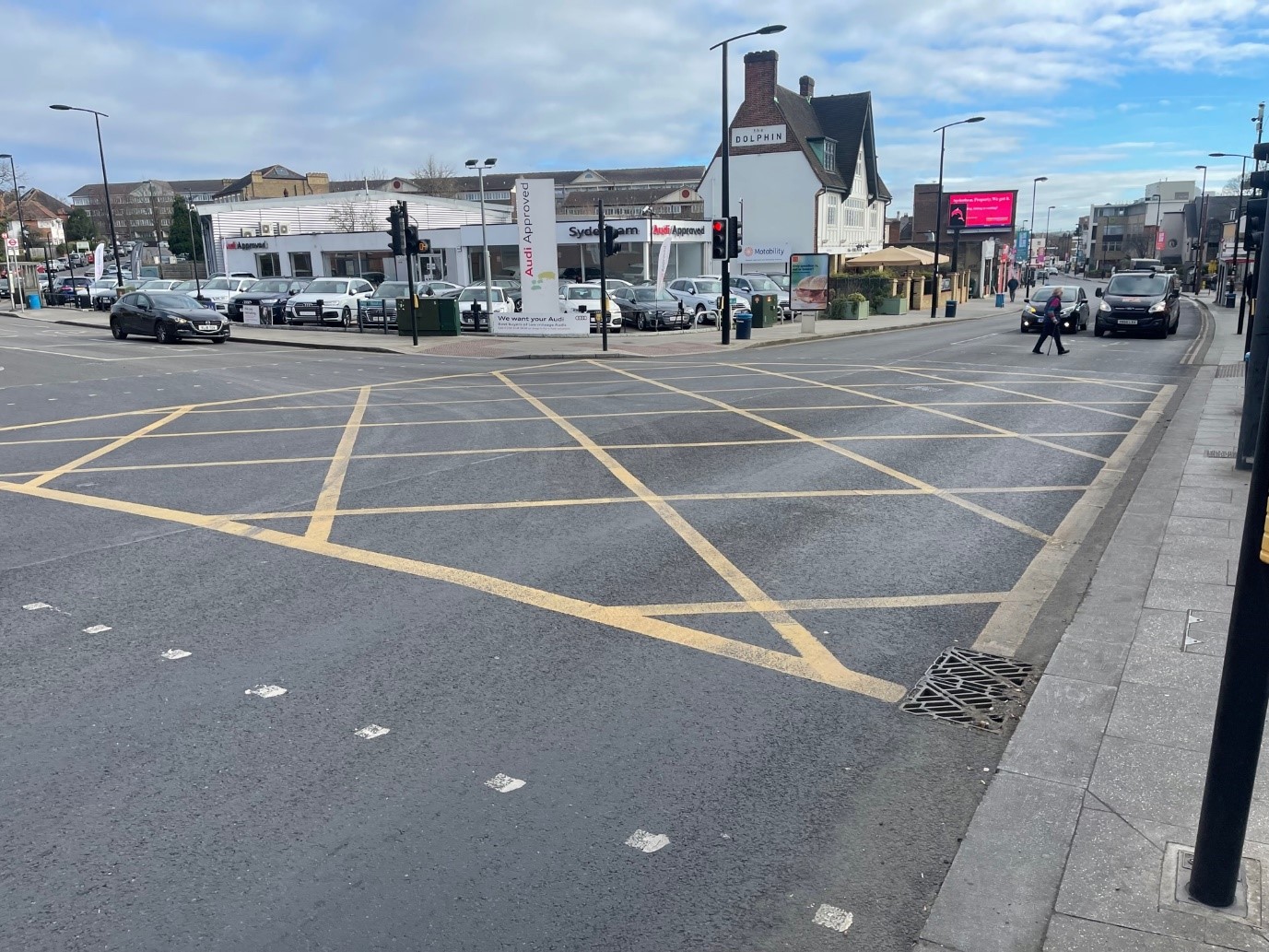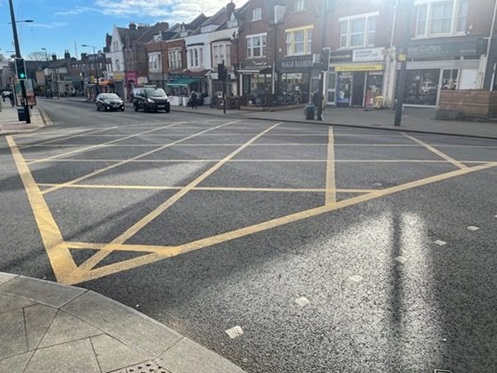 Baring Road junction with Downham Way