Ferranti Park
Find out about Ferranti Park in Deptford.
Sebastian Ferranti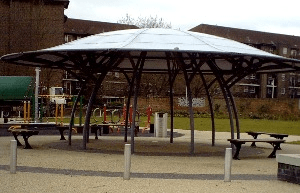 The park is named after Sebastian Ferranti, who planned the design and build of the London Electric Supply Corporation's power station in Deptford. It was the world's first large-scale electricity operation.
The park sits close to the Sue Godfrey Nature Reserve.
How to get into Ferranti Park
Access the park via:
Creekside
Berthon Street
Facilities
Facilities include:
Useful websites
Published on: 21/09/2022