Report fraud
Report fraud and read our anti-fraud and corruption policy.
Fraud allegations we investigate
Our Anti-Fraud and Corruption Team investigates any allegations of fraud against the Council. There are specialist fraud areas that cover: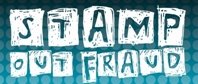 concerns about staff
contractors
Blue Badges
grants
council tax discounts and reliefs
social care claims.
Housing fraud
We also investigate allegations of subletting and fraudulent applications for:
housing
right to buy
cash incentives.
Confidentiality
We treat all calls and emails in the strictest confidence.
Benefit fraud
The Department for Work and Pensions handle benefit fraud, including housing benefit. You can report benefit fraud online or call them on 0800 854 440.
Anti-Fraud and Corruption Policy
Pdf, 426.5KB
Download
Useful websites
Contact
Published on: 29/01/2023