The Speaker of Lewisham
In Lewisham the Speaker fulfils the role of a civic Mayor.
The Speaker performs ceremonial and public duties as the civic leader of the Council. This includes chairing full council meetings, attending community events, welcoming visitors and new citizens to Lewisham and working with other civic mayors and dignitaries across London and beyond.
The Speaker is the Council's representative at important local events, such as Remembrance Sunday and hosts fundraising events for the Mayor's charity.
The Speaker is a serving councillor elected to the position for one year by fellow councillors at the Council's annual general meeting (AGM).
The current Speaker of Lewisham is Cllr Tauseef Anwar. The Speaker is active on social media. You can follow him on Twitter, Instagram and Facebook.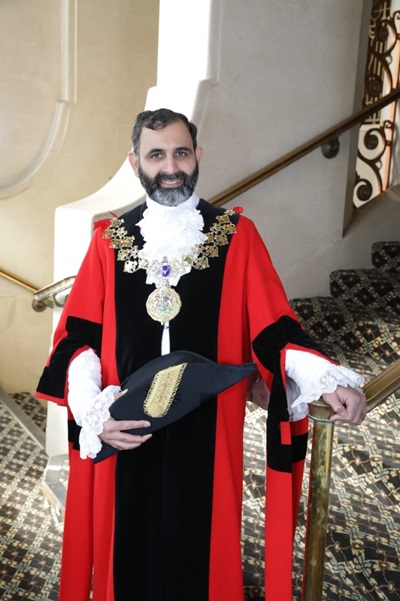 This is the third consecutive year that Cllr Anwar has held the post. Cllr Anwar was first elected as a Crofton Park ward councillor in 2018, where he has lived for over 15 years. He is passionate about the environment, and in 2019 he proposed a motion which led to the Council declaring a climate emergency, which has helped to shape the Council's environmental work. He represented Lewisham council at last year's COP26.
The Deputy Speaker is Cllr Jacq Paschoud.
Invite the Speaker to an event
The Speaker welcomes invitations from local groups and organisations, including community groups, schools and charities. He is happy to talk about the work of the Council or to attend events such as fetes, concerts and ceremonies. If you would like to invite the Speaker to your event please email the Civic Events team.
The Speaker will try to attend either in person or by asking the Deputy Speaker or a relevant councillor.
Contact
Published on: 04/04/2023