Deptford Park
Find information about Deptford Park.

Deptford Park offers beautiful greenery in a heavily urbanised area of Lewisham.
History
In 1884, the site of Deptford Park, originally a market garden, was sold by the Evelyn family to the London County Council.
The park was officially opened to the public on 7 June 1897.
Improvements
In recent years the park has undergone two phases of improvement works, which have included new:
Read more about the regeneration of Deptford Park.
Access
You can access the park from Evelyn Street.
Facilities
Facilities include a:
wide path around the edge of the park, offering a pleasant walk.

toilet – including disabled facilities – open Mondays and Fridays from 8am–4pm.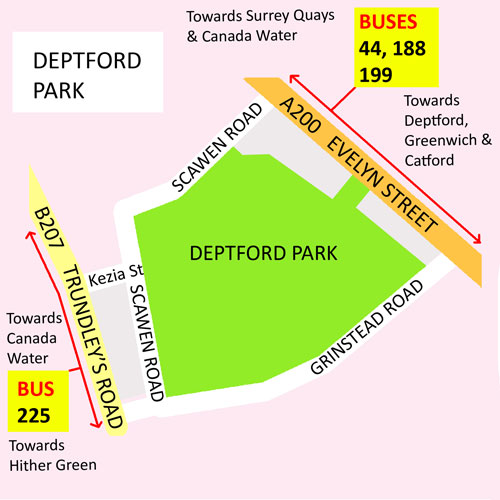 Useful websites