ESOL community courses (COMESOL)
​See what ESOL community courses we offer for families.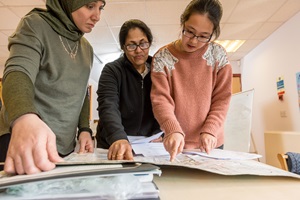 We offer free non-accredited community ESOL courses up to Entry Level 3 for:
parents
grandparents
carers of school-aged children.
The courses run in partnership with local community centres, schools and children's centres.
What happens on the course?
We will assess your skill level to make sure you take the right course for you.
You can become more confident in reading, writing and speaking English in a small and supportive class with excellent resources.
You can progress onto accredited ESOL courses at one of our main centres.
You'll be supported by fully qualified specialist tutors who are committed to your progress and development.
Some COMESOL courses have free crèche facilities for children under five.
Pre-course assessments
To enrol on a COMESOL course you will need to attend a pre-course assessment interview where we will assess your skill level and put you on the right course. You will only be seen if you have booked an appointment.
How to book the pre-course assessment
Call us on 020 8314 3300 and quote 'COMESOL'.
Appointments are on a first come, first served basis.
For more information, contact Ruhsar Osman on 020 8314 6761.
Documents you will need to bring to the pre-course assessment
Your residency document (UK/EU passport, ID card, non-EU passport with valid visa, recent letter from Home Office).
Your identification document (one of the above or a driving licence, National Insurance card, certificate of entitlement to funding, bank debit/credit card).
Your National Insurance number.