ESOL community courses (COMESOL)
​See what ESOL community courses we offer for adults.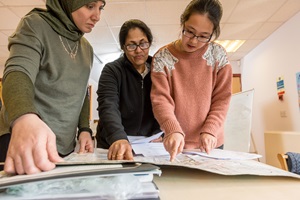 Due to COVID-19 we will deliver all autumn term 2020 courses online.
We offer:
Free non-accredited community ESOL courses up to Entry Level 3
Courses to prepare you for accredited ESOL courses
Courses run in partnership with local community centres, schools and children's centres.
What happens on the course?
We will assess your skill level to make sure you take the right course for you
You can become more confident in reading, writing and speaking English in a small and supportive class with excellent resources
You'll be supported by fully qualified specialist tutors who are committed to your progress and development
Some COMESOL courses have free crèche facilities for children under five.
How to enrol
To enrol on a COMESOL course you will need to complete a pre-course assessment interview where we will:
assess your skill level
discuss your goals
recommend the right course for you.
Pre-course assessment dates
Monday 29 June -Saturday 11 July
Monday 13 June - Saturday 1 August
Monday 3 August -Friday 14 August
Find out how to book a pre-course assessment.
For more information, contact Ruhsar Osman on 020 8314 6761.