Food courses
See what food courses we offer for adults.
Enrolment

If you start enrolling but don't complete the process, go to ebs: ontrack, log in and look under 'Next steps' to resume your enrolment and make the payment.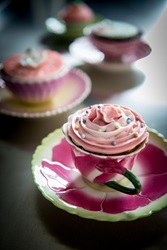 Learn how to handle and cook food, produce quality baked items or practice cake decorating skills for the home or professional use.
About our courses
Our food courses are taught in a specialist and flexible work space.

The courses are led by experienced, qualified tutors.

We offer courses for people at all skill levels.

We design courses to make sure your time is used productively.
See courses by subject area
Published on: 13/02/2023