Corporate strategy – welcome from the Mayor
I am proud to have been elected by our residents to serve as Mayor of Lewisham. I was elected alongside 54 councillors on a bold and radical manifesto of change for our borough.
Website survey

We want your help with improving our website so it is easier to use, and provides the information that residents need. Help us by filling in this short survey.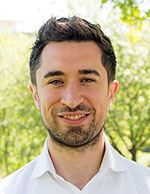 Lewisham is an exciting place to live – made up of vibrant and distinct communities that stretch from Blackheath to Sydenham, and from Deptford to Downham.
The borough is changing too. Over the last decade we have seen considerable investment and growth and we continue to welcome the new families making Lewisham their home.
Now is the time to take stock of what has been achieved in Lewisham, and build a new vision to meet the challenges our residents face today.
Inequality is growing in society and too many Lewisham residents do not get to share in the wealth and opportunities that London has to offer. Austerity has also meant that all councils have been forced to cut services when residents needs are increasing.
Our new Corporate Strategy sets out how Lewisham Council plans to deliver for our residents over the next four years. How, in the face of austerity, where councils have been forced to cut services, we can still make a difference and change lives. Importantly, it is also about how we protect the individual identities of our neighbourhoods and continue to make Lewisham a place we love to live in.
We are building on Lewisham's historic values – fairness, equality and putting our community at the heart of everything we do – and turning these values into practical, deliverable policies for the next four years.
I look forward to working with you.
Damien Egan, Mayor of Lewisham
Corporate strategy 2018–2022
Pdf, 2.2MB
Download