Choosing the right adult education course for you
We want you to make the most of your learning experience with Adult Learning Lewisham. There are various levels of study that you can choose.
Website survey

We want your help with improving our website so it is easier to use, and provides the information that residents need. Help us by filling in this short survey.
Whatever option you go for, we will give you support and advice at every stage.
Progression
We offer courses that will help you gain a national qualification.

You can study at different levels according to your previous experience and qualifications.
Pre-course assessments
For some courses, you will need to complete an assessment before you start.
Talk to us
Documents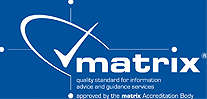 Adult Learning Lewisham are accredited to the matrix quality standard for information advice and guidance