Projects and administration apprentice case study
Eke Hardie started his projects and administration apprenticeship in 2017–2018, and is now a research and projects officer.
How I started my apprenticeship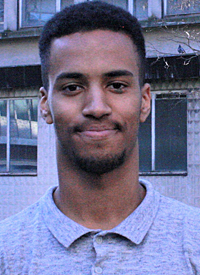 'I started as a projects and admin apprentice, where I coordinated the recruitment and selection process for the Mayor's apprenticeship scheme, as well as promoting the scheme at schools within the borough.'
'After secondary school, I progressed into further education at a local sixth form. I was uncertain about what I wanted to do with my future, and sixth form or college were the only education routes that I was aware of. I then started to hear about apprenticeships and decided to apply for one – as I am quite a practical learner and standard classroom learning did not suit my learning style.'
What I'm doing now
'I currently work for the economy and partnerships team as research and projects officer, directly reporting to the head of the team. I am responsible for a variety of projects and work across all the sub-teams. This allows me to get exposure to different aspects of work and gain a plethora of transferable skills. I am also part of the workforce development scheme, where I am doing accredited training as a project manager.
'The advice that I would give to anyone considering an apprenticeship is … do one! It has become increasingly evident that employers are looking for applicants who have work experience as well as qualifications. An apprenticeship allows you to kill two birds with one stone, gaining at least a year of work experience, while obtaining a qualification in the respective subject. If there is an apprenticeship route to your desired career path, I would definitely consider researching apprenticeship opportunities in that field.'