Get involved in your community with Crofton Park Assembly
You can help decide how to improve your local area at a local assembly open meeting. Find out about Crofton Park Assembly meetings and more.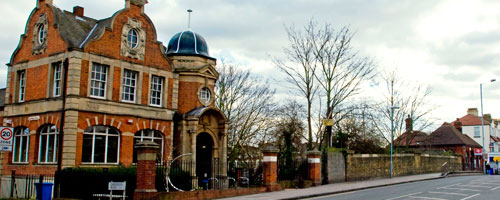 Meeting information
Top priorities for Crofton Park Assembly
Residents, community groups and local businesses have identified our top priorities:
activities for older people.

activities for young people.
NCIL Ward Fund Update
On 9 March 2022, Mayor and Cabinet agreed total funding of £2,931,270 for 150 projects across 18 wards focussing on locally agreed priorities to be delivered over the next two years.
Crofton Park NCIL Ward Fund - £43,959
Crofton Park Ward NCIL Priorities
Transport and streets

Community safety

Open/green spaces and nature

Air quality
Children and Youth services
Crofton Park received 6 applications totalling £52,690.81and 5 were approved.
Full details of the projects approved by Mayor & Cabinet are set out in the table below;
Crofton Park - £43,959

Fourth Reserve Foundation

Olive Leaf Circle - a green space for vulnerable groups

£6,470.00

Stillness Junior School

Stillness Eco Garden

£9,820.81

Friends of Crofton Park Railway Garden

Enhancing Crofton Park Railway Garden for families and biodiversity

£9,840.00

Rock-iOrganisation Community Project

Rock-iOrganisation Community Project

£10,000.00

The Brockley Green Collection a Living Museum

Crofton Park Community Link

£6,560.00
Useful websites
Contact