Public art in Deptford and New Cross
An image library of public art in Deptford and New Cross.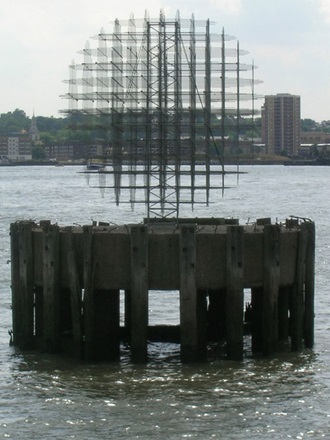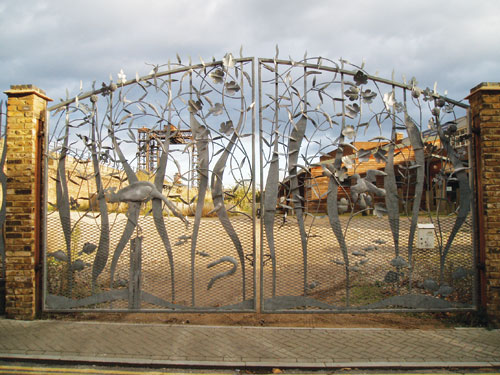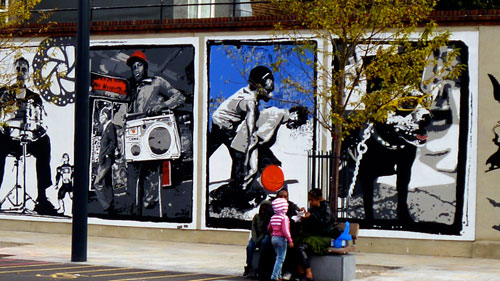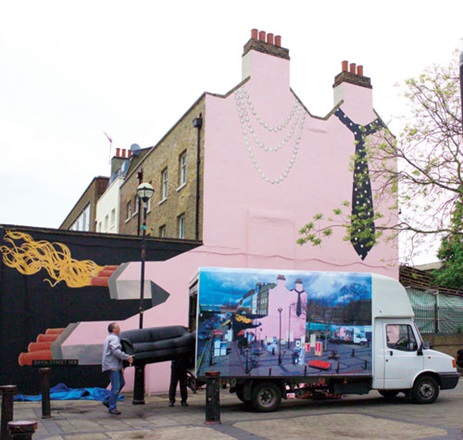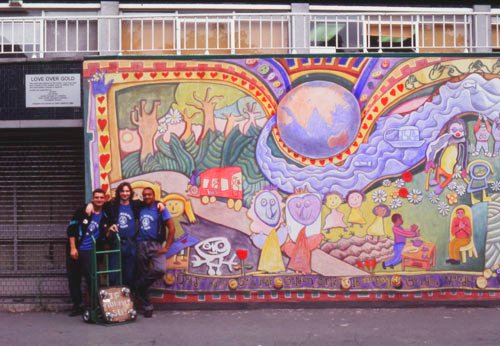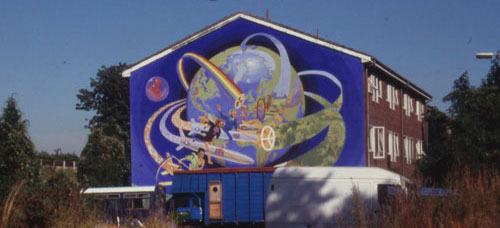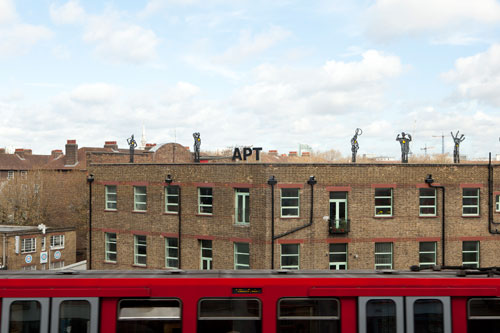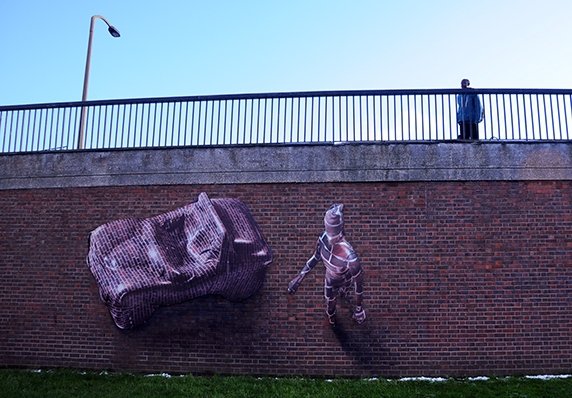 Circumsphere
Chris Marshall and Steve Lewis, 1998. River Thames, Deptford Strand. Commissioned by Sustrans and Deptford Discovery Team. The artist behind Lewisham Hospital's Blue Well, works on a site specific basis.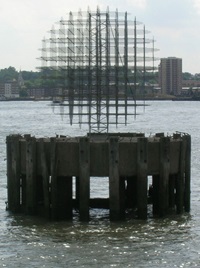 Creekside Gates
Heather Burrell, 2002. Creekside, Deptford. Commissioned by Creekside Education Trust. These intricately designed stainless steel gates welcome visitors to the ecology centre with entwined images of local flora and fauna.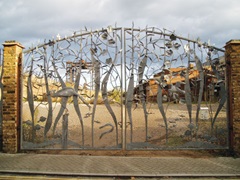 Douglas Way wall
Wall in Douglas Way, Deptford.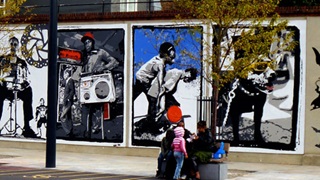 Ben Pimlott Building, Goldsmiths
Will Alsop, 2005. Goldsmiths College, New Cross Road. Commissioned, owned and maintained by Goldsmiths College. The unmistakeable metal 'scribble' wraps around the exterior terrace exhibition space.

His n Hers
Patricio Forrester/Artmongers, 2002. Deptford High Street. Commissioned by Deptford X Festival.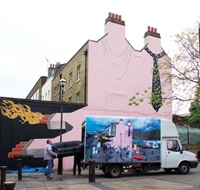 Love Over Gold
Gary Drostle, 1989. Drake House, Creekside/Crossfields Estate. Commissioned by Lewisham Leisure, Outset UK, Dire Straits, ILEA. Developed with local primary schools, the mural depicts children and adults' musings on their environment.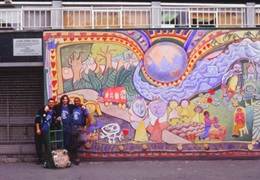 Sanford Street Mural
Brian Barnes. Sanford Street, near Cold Blow Lane.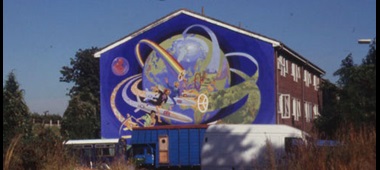 skySCAPE by Cash Aspeek and Chris Marshall with Redstart Arts
A temporary installation commissioned by A.P.T for the Podia project funded by Lewisham Council. Photo by Matthew Andrews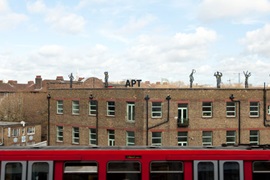 Pepys Motor Artmongers
Artmongers worked with a group of young people from Pepys Estate in 2008, commissioned by Lewisham Homes. The process included photographing the textured brick wall and wrapping matchbox cars bought on Deptford Market in a printed vinyl of the photograph.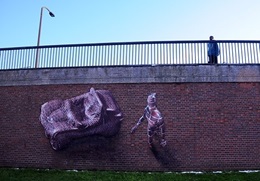 Published on: 11/07/2023