Public art across the borough
Public art on display across the borough.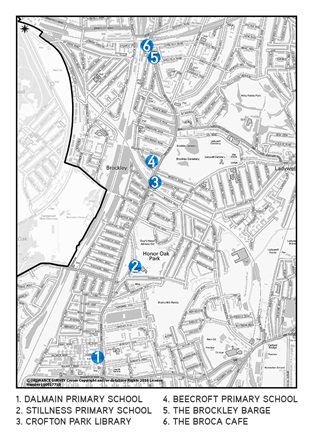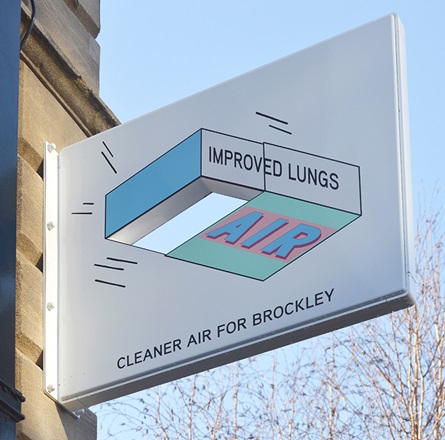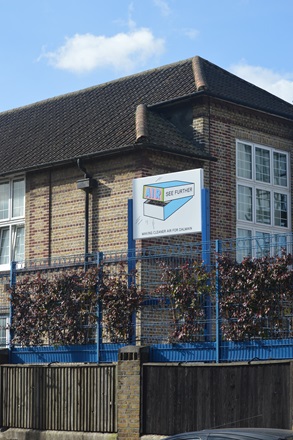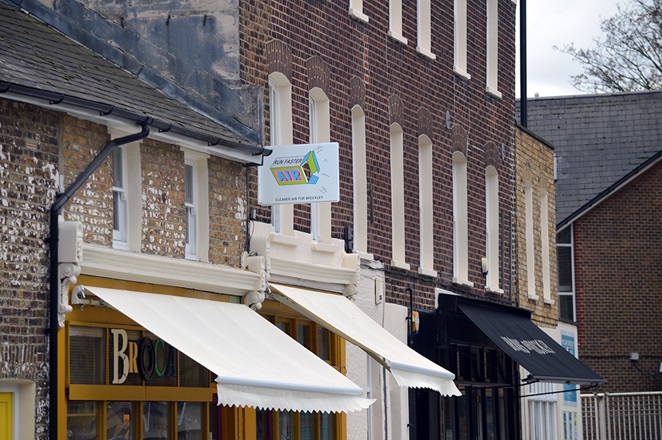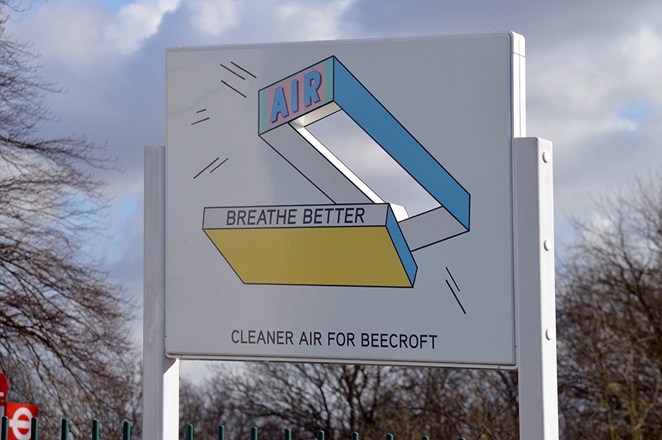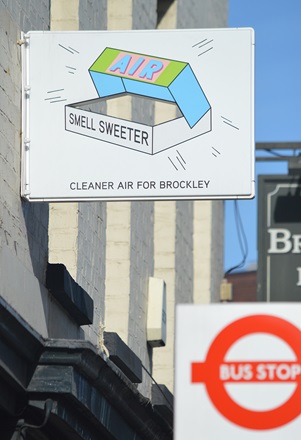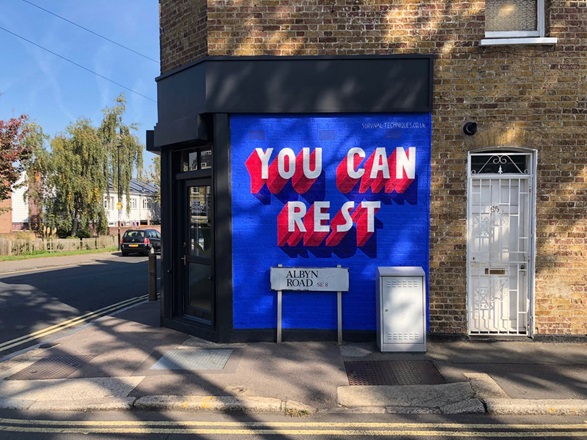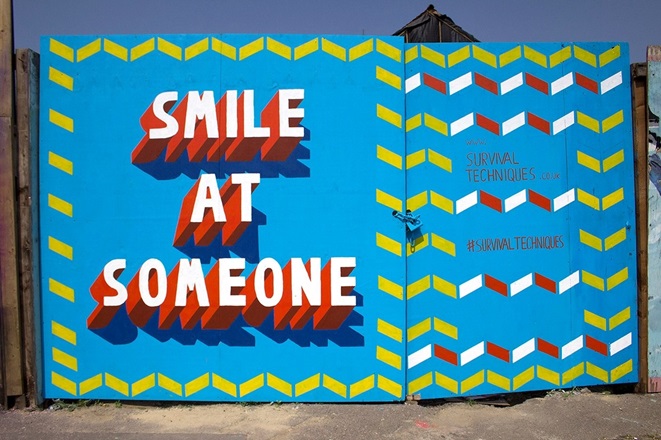 Survival Techniques
Love Well Live Well - 2015 - Ladywell high st
Smile At Someone - 2016 - Crofton Park
Survival Techniques is a street art project by Naomi Edmondson that aims to promote hope and optimism and bring a little light to people having a dark day.
Brockley Corridor Air Quality Artworks
Artist Tom Pearman was commissioned via the Mayor of London's Air Quality Fund as part of a project to build awareness and engage the local community on air quality.
Workshops at Beecroft and Stillness Primary Schools explored the aesthetics of pop art and commercial advertising to promote cleaner air and green modes of transport. Six artworks are sited along the 'Brockley Corridor' (the B218 from Stanstead Road to Brockley Cross)
Places include:
Dalmain Primary School
Stillness Primary School
Crofton Park Library
Beecroft Primary School,
The Brockley Barge Public House
and The Broca Café.
Lewisham Council have revised their Air Quality Action Plan and are working closely with the Greater London Authority to bring improvements.
Contact