Council Tax - explained
Your Council Tax bill for this year will soon be landing on your doorstep. Here's what you need to know.
Councils are funded through a combination of business rates, central Government grants and your Council Tax. We also generate income through one off grants, rents and investments. Since 2010, our main grant from Government has been cut by over 60%, which means we now have £450 less per resident each year to spend on services than we did ten years ago.
How will this affect you?
Reduced funding leaves us in a difficult position; at a time when the cost of living is spiralling we don't want to increase Council Tax, but if we don't we won't have the money to fund the important services we all need and value, like community safety, parks, libraries, leisure centres and youth services.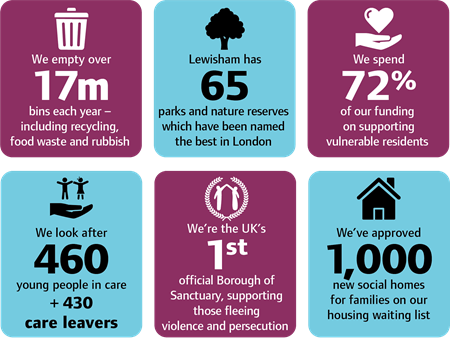 To keep these services going, we need to increase your Council Tax by 2.99% – which is less than the rate of inflation. About half of this will go directly towards funding adult social care, which supports people with disabilities, mental health issues and dementia, as well as our elderly residents.
A portion of your Council Tax also goes to the Greater London Authority (GLA) which is increasing its share this year.
Help paying your Council Tax
We know that times are tough and we are doing everything we can to support those who may find it difficult to pay. We are continuing to invest in our Council Tax Reduction Scheme, and there may be support available to you if you need it.
Households in Bands A–D will also receive £150 through the national energy bills rebate – we will share more information when we have it. If your financial situation has changed recently you may also be eligible for other support.
Published on: 03/03/2022