Rolt Street Deptford Park pedestrianised street
A new pedestrianised street to create a healthier neighbourhood.
Rolt Street has become a pedestrianised street to create a healthy neighbourhood which reflects the Council's commitment to a greener future for the borough.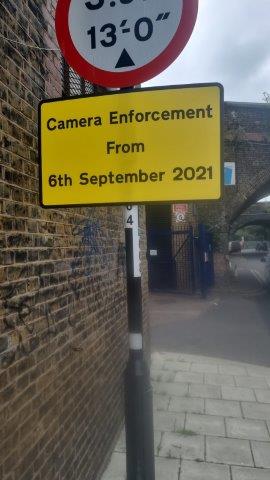 The Council's commitment to a Greener Lewisham is taking a further step forward with delivery of measures as part of the Deptford Parks Liveable Neighbourhood (DPLN) project.
The DPLN will transform some roads in North Deptford into areas where people can choose to walk and cycle through a series of healthy street interventions. The project aims to improve air quality, reduce childhood obesity, tackle deprivation and foster community cohesion.
Through promoting active travel, providing safe spaces for children to play and supporting local businesses, the developments are part of the Council's objective to transition to net zero carbon by 2030.
All vehicular traffic is prohibited on Rolt Street 24 hours per day / 7 days per week from 6 September 2021. The only exemptions for this prohibition are cycle bikes and all blue light emergency services.
Published on: 10/02/2023