Mayor's cabinet
Information about cabinet members and their responsibilities.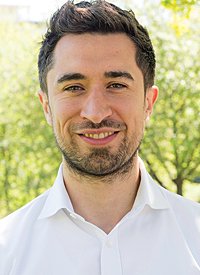 Damien Egan, Mayor of Lewisham
The Mayor of Lewisham, Damien Egan, chooses councillors to form the cabinet. The cabinet and the Mayor collectively make key decisions about local services. The Mayor is responsible for the strategic direction of the Council, leads the community and speaks up for the borough.
Councillor Brenda Dacres, Deputy Mayor of Lewisham and Cabinet Member for Housing Development and Planning
As Deputy Mayor:
Council events
Civic calendar
Mayor's Charity
Trade unions
Armed Forces Covenant
As Cabinet Member for Housing Development and Planning:
Social housing building programme
Planning
Regeneration
Bakerloo Line Extension



Councillor Chris Barnham, Cabinet Member for Children & Young People
Primary and secondary school performance
School admissions, attendance, inclusion and school place planning
Special Educational Needs
Early years education and childcare
Early help and prevention, including children's centres and family support
Child protection and safeguarding
Support for children in need
Corporate parenting for looked after children and care leavers
Youth services
Child poverty
Young Mayor's programme
Youth violence
Youth justice (including the Youth Offending Service)
Councillor Paul Bell, Cabinet Member for Health and Adult Social Care
Adult social care, including care home and at-home provision and quality assurance
Primary care
Mental health
Health & Wellbeing Board
Health and social care integration
Adult safeguarding
Joint commissioning
Supporting people
Health services for LGBT+ residents
Older people, including representation, active citizenship, combating isolation, housing, technology, aids and adaptions
Technology, aids and adaptions
Councillor Juliet Campbell, Cabinet Member for Communities, Refugees and Wellbeing
Community development
Grants programmes
Community centres
Local Assemblies
Refugee resettlement and migrant support
Sanctuary Borough programme
Birmingham & Lewisham African and Caribbean Health Inequalities Review (BLACHIR)
Equalities
Lewisham Disabled People's Commission
Bereavement services
Partnership with police
Anti-social behaviour
Violence against women and girls
CCTV



Councillor Will Cooper, Cabinet Member for Housing Management and Homelessness
Housing need, including lettings and allocations policy
Repairs
Future management of Lewisham Homes
Homelessness and temporary accommodation
Landlord licensing
Private rented sector regulation
Relationship with housing providers including housing associations
Gypsies and Travellers
Councillor Amanda de Ryk, Cabinet Member for Finance and Strategy
Council budget
Manifesto implementation and Corporate Strategy delivery
Human resources and organisational development
Transformation
Income generation
Internal audit
Efficiency
Revenue collection and benefits
Pensions
Council contracting
Ethical procurement and modern slavery
Emergency planning and resilience
Policy development
Customer services and complaints
Digital strategy
Governance
Legal services
Democratic and electoral services


Councillor Louise Krupski, Cabinet Member for Environment and Climate Action
Environment and climate change
Air quality
Transport, including walking and cycling
Highways
Parking strategy and enforcement
Recycling and waste reduction
Street cleaning and fly tipping
Renewable energy, including district heat networks
Street trees
Fuel poverty
Councillor Kim Powell, Cabinet Member for Businesses, Jobs and Skills
Local economic development and inclusive growth
Evening and night-time economy
Community Wealth Building
Youth employment
Mayor's Apprenticeship programme
Business and retail support
Markets
Social enterprise
Higher education
Further education
Regulatory services
Environmental health and food safety
Trading Standards
Councillor James-J Walsh, Cabinet Member for Culture, Leisure and Communications
Within the portfolio, Councillor James-J Walsh leads on:
Culture, including London Borough of Culture 2022 legacy
Arts
Libraries
Broadway Theatre
Communications
Adult education, including Adult Learning Lewisham
Parks and green spaces
Leisure centres
Sports development
Published on: 24/05/2023