Mayor's Awards for Voluntary Contributions 2022
Nominate someone who has helped the community during the COVID-19 outbreak for a Lewisham Mayor's Award.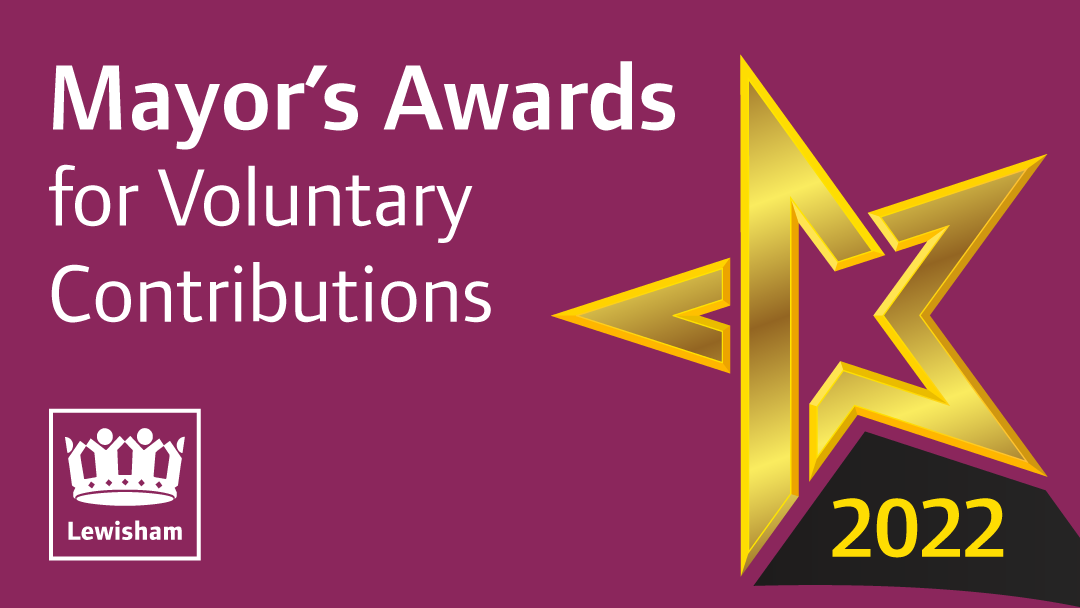 The Mayor's Award scheme was launched in 2017 to recognise the incredible efforts of people who live, work or study in Lewisham who willingly donate their time and energy to support others in our borough.
It has been a tough year for many as the effects of the COVID-19 pandemic continue to be felt across the borough. So, we are extremely grateful to the many volunteers who have continued their amazing work in supporting their communities. These awards give us a chance to recognise all our local heroes.
In addition, as Lewisham gears up to be the Mayor of London's Borough of Culture for 2022, we have added a new category for volunteers who are using the arts or creative pursuits to support local people.
People have contributed in so many ways including:
Formal volunteering

Helping a neighbour
Running a local support group

Donating money and food

Businesses redirecting services and goods.

Going over and above in their jobs.
Nominate someone you know that has made a difference this year for the Mayor's Award.
Nominations are now open and will close Monday 10 January 2022.
Award categories
The five categories for the awards are:
Individual
Examples: A neighbour helping a neighbour; volunteering through a local mutual aid group; going over and above in their job.
Young person (for people aged 21 and under)
Examples: Assisting an older person; helping to give out free food to vulnerable families; litter-picking to keep local area rubbish-free.
Business
Examples: Giving free food to food banks; offering free activities for the local community; allowing local groups to use business space.
Community group or voluntary organisation
Examples: Adapting or setting up new activities in response to the circumstances; supporting people who may be isolated.
Arts champions (new category for 2022)
Examples: Running a drumming circle or a knitting group; teaching cooking classes; reading stories to others.
Please bear in mind this is not an exhaustive list of examples.
You can make more than one nomination in each of the categories, for example you can nominate more than one individual, young person, business, arts champion or community group.
You can enter nominees from previous years' Mayor's Awards again.
How to nominate a person, organisation or business
Make your nominations in the correct categories using our online form.
Submit your nomination via our online form.
Alternatively, email ursula.goldfinger@lewisham.gov.uk to request a paper form, which can be returned using a pre-paid envelope.
You can:
Make more than one nomination in each of the categories. For example, you can nominate more than one individual
Enter nominees from previous years' Mayor's Awards.
You cannot:
Nominate an elected Lewisham Councillor
Make a nomination to obtain or reward political favour, or reward or promote political activities.

Nominations have been extended to close on Monday 10 January at 12pm.
The ceremony
After the success of last year's virtual ceremony, we will again be making short films to show online.
Watch the films from last year's awards.
We will contact nominees who make the shortlist to take part in the films.
Films will be released in March 2022.
Sponsored by