Get involved in your community with Rushey Green Assembly
You can help decide how to improve your local area at a local assembly open meeting. Find out about Rushey Green Assembly meetings and more.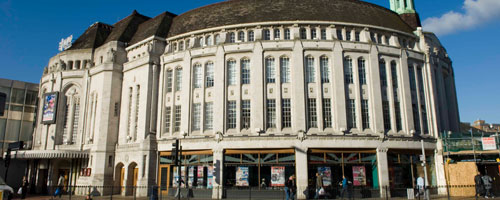 £25,0000 community funding available
Improve your street, fund a community centre, invest in our schools, or any other community project you can think of. Apply for funding now.
Residents and organisations of Rushey Green have an opportunity to shape our local community investment through NCIL funding in our Ward.
Applications for Ward NCIL funding can only be made by Rushey Green residents; including ward councillors, businesses and groups or organisations based in the ward. Applicants will need to demonstrate that 90 percent of beneficiaries live directly within Rushey Green.
This fund is a chance to provide real improvement directly for your area
For more information please check out these resources to help you:
What is NCIL Funding and where does it come from?
The funding comes from the Community Infrastructure Levy (CIL), which the Council charges on new developments in Lewisham - it's a form of developer tax. Neighbourhood CIL (NCIL) is a proportion of that money that is used to invest in community infrastructure in the local area, helping to address the impact of new developments on local residents.
How much money is available to the Rushey Green ward
The Rushey Green ward has been allocated £253,097 of NCIL funding to spend improving your community!
We have grants for small, medium and large scale projects from under £10,000
to over £250,000 that can be delivered by individual organisations, or in partnership. This money is separate from the Catford Town Centre Regeneration.
The deadline for applications is 21 November 2022.
Community Pop Up Talk Days
Have a chat with us about your area or ask us more about NCIL funding and your project ideas.
Come and meet us at:
The Catford Food Market. Sunday 31 October 2021.
Community talk day. Thursday 11 November 2021, 10am–7pm. Locations will be announced on this page.
Local Assembly Public Meetings
Your next Rushey Green Assembly meeting will take place Saturday 29 January 2022, 11am—1pm.
Location will be announced soon.
The Rushey Green Coordinating Group
Rushey Green Assembly has a coordinating group of passionate local residents who along with your local councillors, help steer the direction of the assembly, speak for the community they represent and make decisions on the things the assembly should focus on.
We would love you to get involved in the coordinating group. If you are interested in learning more about this voluntary role, please email lucy.formolli@lewisham.gov.uk
Contact your Rushey Green Councillors.
Catford town centre regeneration
Residents are also updated about ongoing improvements to Catford town centre by the Rushey Green Assembly.
Documents
Useful websites
Contact