Get involved in your community with Grove Park Assembly
You can help decide how to improve your local area at a local assembly open meeting. Find out about Grove Park Assembly meetings and more.
Website survey

We want your help with improving our website so it is easier to use, and provides the information that residents need. Help us by filling in this short survey.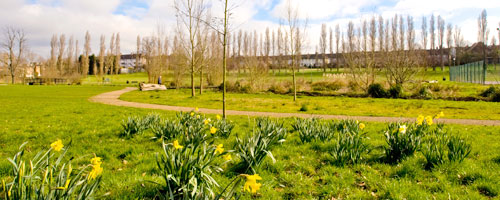 Meeting information
Information about your next Grove Park Assembly Meeting:
Date: Tuesday 11 October 2022
Time: 7pm – 9pm
Venue: ONLINE (Microsoft Teams)
Access the meeting here
Join Grove Park residents, Councillors and local organisations to hear an update on how local NCIL (Neighbourhood Community Infrastructure Levy) is helping to improve the Grove Park ward, find out more about what's happening in Grove Park with community and Safer Neighbourhood Team/Ward Panel updates.
View the full agenda here
We look forward to seeing you at the meeting!
Top priorities for Grove Park Assembly
Improving the town centre

Crime and antisocial behaviour

Neighbourliness, community activities for young and old, events and cohesion

Parking, road safety and traffic calming
Useful websites