New homes for over-55s to be built in Perry Vale
Members of the planning committee unanimously voted to grant planning permission for our proposal to build 39 new council homes on Bampton estate
The site
Currently, the site has a ball court and garages. These will be improved and relocated elsewhere on the estate.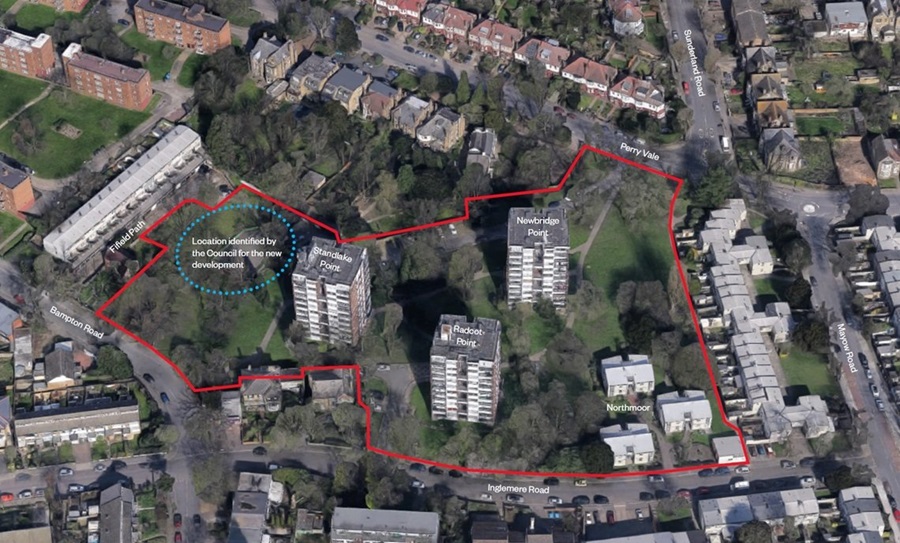 The proposal
The new development will:
be managed by Lewisham Homes
be for residents who are over 55
be three to five storeys high
have 39 self-contained one-bed flats
have a communal courtyard that looks out onto Bampton Green
improve and increase the current parking provisions
provide much-needed high-quality social rent homes, supporting residents to remain in their local community (these rents will be charged at London Affordable Rent rates
increase the supply of council homes, helping to meet the long-term housing needs of local residents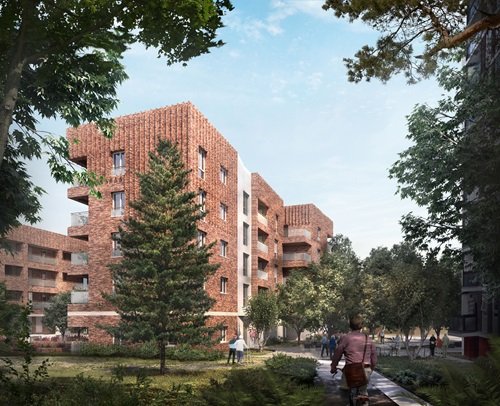 Design
The new U-shaped building will complement the existing homes and spaces in and around the Bampton estate.
The use of red brick and concrete will be in keeping with other buildings on the estate and in the surrounding area.
Consultation
We have consulted several times since 2016. We revised the scheme based on feedback raised by residents.
Next steps
Expected start on site: summer 2020
Expected completion: spring 2022
Get in touch
See the new proposals online using the reference number DC/19/112918
For further information please email housing.strategy@lewisham.gov.uk
Published on: 12/10/2022