Update on Wavelengths leisure pool
An update from Cllr Andre Bourne, Cabinet Member with responsibility for leisure.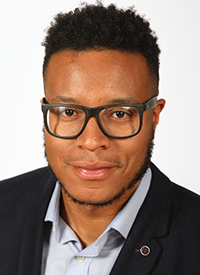 "This week I was really pleased to meet local residents with Cllr Brenda Dacres, who represents New Cross ward, and senior officers from our leisure department, at Wavelengths Leisure Centre.
The residents were concerned about the future of the leisure pool and presented us with a petition from people who share those concerns. While we're getting ready to reopen the 25m pool in the summer (after we've completed intensive work to futureproof the pool for another 20 years), we've not committed to a reopening date for the leisure pool. This is because it needs even more intensive work, which will cost £700,000 – with ongoing operating costs likely to be £400,000 a year.
We explained to them that while we could probably find the capital investment to fund the renovation work itself, our budget cuts mean that the other £400,000 a year would need to be taken from elsewhere, so we think it's important that we speak to local people and leisure centre users, to find out if they think that's how we should spend that money.
I'm a dad of two young children. We love the leisure pool at Wavelengths and want it to reopen too, but as a Council we need to make sure that the decisions we're being forced to make are the right ones for our community.
The leisure industry is under huge strain at the moment. The pandemic forced leisure centres to close for months, and social distancing means that what they've been able to offer while they have been open has been severely restricted.
Pools are especially expensive to maintain; that's why most of the new, cheap, 24-hour gyms don't have them and most pools are in council-run leisure centres. Just this week it was reported that one in three district councils expect to be forced to close gyms and swimming pools for financial reasons: the pandemic, coupled with ongoing Government cuts. Of those able to remain open, nearly four out of five councils have warned they will have no choice but to strip back many services.
We don't want to be one of those councils. We know how important these facilities are to our communities. This is why it's important we carefully consider our options.
I also promised that we would be totally transparent with residents, putting all the options on the table, sharing details of the financial challenge and genuinely taking residents' views into account.
It was a really useful meeting and I'd like to say a big thank you to the residents who gave up their time to join us. They spoke really passionately and we heard loud and clear that local people want some sort of leisure or family pool to be retained, and I've asked officers to explore ways to make this happen.
We're hoping to be in a position to share more details and to get your views soon. In the meantime, all of our leisure centres have lots of family friendly activities available, so please do make use of the brilliant, improved facilities, and when the time comes, I look forward to hearing your views about facilities at Wavelengths."
Published on: 20/05/2021