Lockdown experiences of Lewisham residents
The COVID-19 pandemic is affecting us all in different ways. We asked some of our residents to share their experiences.
Website survey

We want your help with improving our website so it is easier to use, and provides the information that residents need. Help us by filling in this short survey.
Every story is unique but common strands emerge, building a borough-wide picture of challenge, collaboration, innovation and community spirit.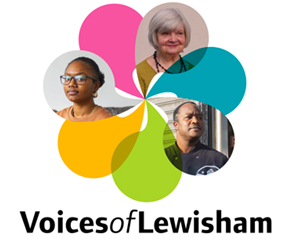 Week-by-week, we are publishing these stories a few at a time. They include the experiences of:
University student Tiara, who's been drawing on comforting activities she discovered as a teenager to cope with feelings of isolation and confusion
Barber shop owner Ziggy, who set up a food bank – providing deliveries on foot - when he was forced to shut shop; and
Great-grandmother Iris, who had to stop volunteering when she discovered she was categorised as vulnerable.
Now in the second wave, with many people in our community likely to feel anxious and afraid, there has never been a more important time to share their experiences. Read the Voices of Lewisham stories.
If you would like to share your own experiences of the pandemic with us, please email LewishamLife@lewisham.gov.uk
Published on: 20/11/2020