Independent Lewisham businesses that… offer quirky and unusual Christmas gifts
Lewisham has something to cater for every festive need. Find your ideal Christmas gift here.
Website survey

We want your help with improving our website so it is easier to use, and provides the information that residents need. Help us by filling in this short survey.
Looking for a gift that will surprise and delight this Christmas? After something handmade or unique? Shop Safe Shop Local in Lewisham for all your festive needs.
We've put together a handy list of local businesses offering a unique slant on Christmas gifting. Everything from upcycled tea sets to art prints, from craft kits to eco homeware, from face masks to one-off pieces of jewellery. Here's our round-up.
The Emporium of Thrift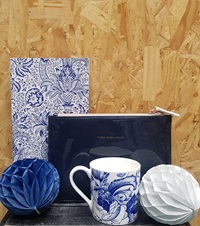 Catford
The home of great gifting. Packed full of gorgeous products that you would be proud to give and ecstatic to receive. Always aiming to bring you beautifully designed and manufactured product along with exceptional customer service.
Visit The Emporium Of Thrift's website
Catford Bridge Railway Station, London SE6 4RE
Muck N Brass
Honor Oak Park
Muck N Brass is Zoe Pocock's homewares and gift business based in Brockley. It has its roots in Zoe's love of upcycling and crafting, creating both finished handmade products and kits for home crafters.
Zoe's ever changing range of products always reflect her irreverent and iconoclastic attitude to design. Currently her shop includes her own designs of makeup bags, cushions and Christmas decorations as well as wreath making and sewing kits.
Muck N Brass Studio, 2A Codrington Hill, London SE23 1LW (by appointment)
Masks For Extraordinary People
New Cross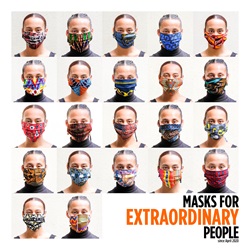 Masks For Extraordinary People is a non-profit volunteer group in SE London making fabulous funky facemasks for people whose lives have become extraordinarily challenging.
We have made well over 30,000 and given more than 15,000 masks to bus drivers, food banks, hostels, refuges, schools, hospices and local community groups, helping people from all walks of life feel safer and uplifted.
Selling masks allows us to keep donating while also contributing to our charitable fund. Use promo code MASKUP20 for a 20% discount over Christmas.
Visit the Masks For Extraordinary People website.
Atom Designs, 443 New Cross Road, London SE14 6TA
Cockpit Makers Market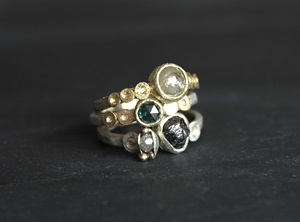 Deptford
The Cockpit Makers' Market is a chance to buy exceptional one-of-a-kind gifts direct from London's top makers based at Cockpit's Deptford studios.
The online emporium has the very best in contemporary handmade items selected to suit all budgets. From splash-out collectible artworks to readily affordable stocking fillers, ceramics, jewellery, hand-printed cards, workshop experiences and more
Visit the Cockpit Arts website.
18-22 Creekside, Deptford, London SE8 3DZ
ShapesLewisham
Lewisham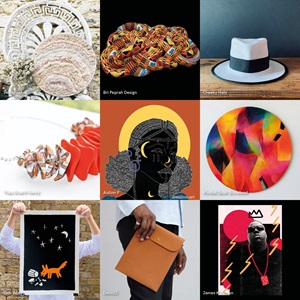 ShapesLewisham is the creative network of Lewisham, conceived as part of the Creative Enterprise Zone. ShapesLewisham aims to promote, celebrate and support local creative talent.
We recently launched our Shop Directory that hosts an array of creatives goods made in Lewisham. Meaning this year, you can find interesting Christmas gifts for all your family and friends, all while shopping locally, supporting small businesses, and shopping safety. Get in touch if you want to be part of the ShapesLewisham directory.
Visit the ShapesLewisham website.
Upcycled Upholstery
Beckenham Place Park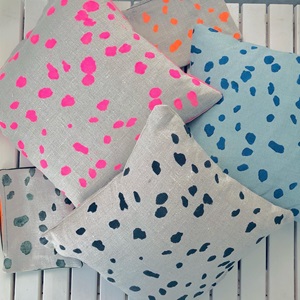 We're a Sustainable homeware brand that does not cost the earth! Spreading love to the planet and colour to our homes this Christmas, offering quirky home gifts, stocking fillers as well as providing a service you can gift a loved one!
Born out of a love for neon colour and a genuine desire to create sustainable products. Every piece is sustainably handmade in our studio in Beckenham Place Park using upcycled material off-cuts from our re-upholstery service so originality and exclusivity is guaranteed!
Visit the Upcycled Upholstery website.
Beckenham Place Mansion, Beckenham Place Park BR3 1SY


Published on: 03/12/2020