Mayor's biography
Find out about Damien Egan, Mayor of Lewisham.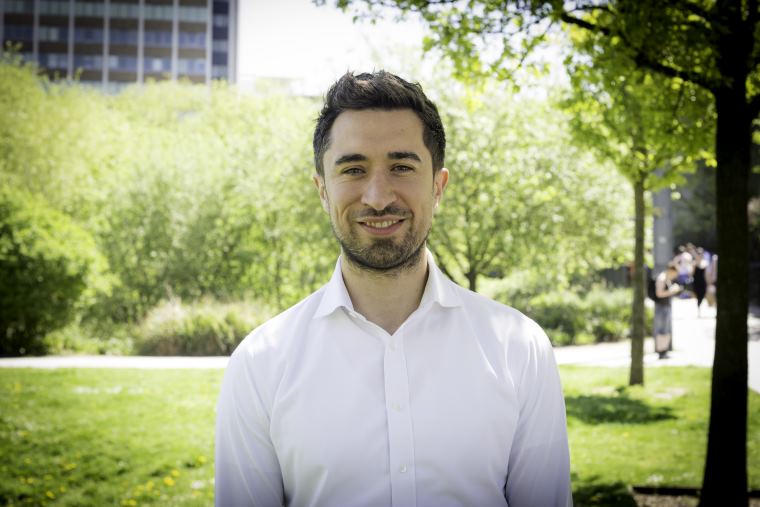 Early life
Damien Egan, 37, was born in Cork, Ireland, and spent his childhood in Bristol. Growing up, Damien and his mother and sister were made homeless.
Council housing offered his family a lifeline and he has been passionate about building social housing ever since.
Damien moved to the Lewisham borough after graduating from St Mary's University in Twickenham. He has lived in Hither Green, Sydenham and Forest Hill, and now lives in Lewisham town centre.
Joins the Council
Damien was elected as a councillor for Lewisham Central in 2010 and became the cabinet member for housing in 2014. In this role he:
oversaw the approval of 500 council houses – the first new council homes to be built in the borough for decades

supported new housing co-operatives

developed PLACE/Ladywell – the country's first redeployable housing village for homeless families.
Before becoming mayor, Damien worked for the Ethical Trading Initiative (ETI). The ETI is an NGO that protects workers in sweatshops around the world and fights modern slavery.
Mayor of Lewisham
Damien was elected as mayor in May 2018. He is passionate about improving the lives of Lewisham's residents. As mayor, he has committed to:
deliver 1000 new social homes
make Lewisham a borough of sanctuary for refugees
double the number of Living Wage employers in the borough.
Published on: 29/01/2023