Get involved in your community with Ladywell Assembly
You can help decide how to improve your local area at a local assembly open meeting. Find out about Ladywell Assembly meetings and more.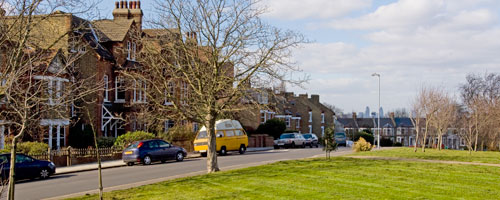 Meeting information
Information about your next Ladywell Assembly Meeting:
Date: 20 January 2022
Time: 7pm - 9pm (you can join from 10 minutes before the start of the meeting)
Venue: ONLINE
Join Ladywell residents, Councillors and local organisations to review the projects that have been proposed to receive NCIL funding 2022-24, discuss The Ladywell Play Tower and meet and hear from the Mayor of Lewisham, Damien Egan
To join this meeting we ask you to register through Eventbrite, using the link below.
Register for the Ladywell Assembly meeting
If for any reason you are unable to register via Eventbrite, please contact us on NCILfund@lewisham.gov.uk and we will support you to attend.
To see all NCIL recommended projects please click here
We look forward to seeing you at the meeting
Funding applications open
Ladywell Assembly is inviting applications for its Councillor's Discretionary Fund. They have a total of £2,500 available. Groups and organisations in Ladywell can apply for funding for community activities and one-off projects.
The fund is awarded at your local councillors' discretion but, in keeping with Ladywell's tradition, it will be processed through the Assembly Coordinating Committee and voted on at the Assembly meeting on 8 October 2019.
You can bid for up to £500 for each project. Bids for less than £500 will mean more money is available to a wider range of groups.
Because you can only bid for limited amounts, the process for assessing and monitoring bids will be less complex than normal. Successful groups will nevertheless be expected to report back to the Assembly on their project.
How to apply
Complete the application form and send it to adeyinka.joseph@lewisham.gov.uk.
The closing date for bids is Wednesday 2 October 2019. For further information, please call 020 8314 6026 or email adeyinka.joseph@lewisham.gov.uk.
Top priorities for Ladywell Assembly
The top priorities for Ladywell Assembly are:
improving air quality and pollution

campaigning for the inclusion of genuinely affordable housing in future development

better provision for youth – including apprenticeships linked to local businesses
Useful websites
Contact