Upgrade works at Wavelengths Leisure Centre
Find out about the improvements we are making to Wavelengths leisure centre in Deptford.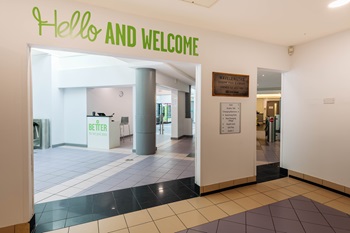 Wavelengths leisure centre is an important community asset in Deptford. We are upgrading Wavelengths, spending over £300,000 to make improvements at the centre and the gym is open for residents to use now.
25-metre swimming pool
We will be re-opening the refurbished 25-metre swimming pool this summer. We are currently retiling the 25-metre swimming pool in order to guarantee its life for the next 20 years. You can monitor the progress of the pool works on Better's website.
Leisure pool
The other pool (the leisure pool) needs extensive investment to bring it back into operation – we estimate this will cost around £700,000. In addition, the leisure pool runs at a significant financial deficit due to very high utility bills because of the large water area and high ceilings in the pool hall. This loss is in the region of £400,000 every year.
When making decisions about investments of this size, it is important we speak to leisure users and the wider community to make sure we are funding facilities that will be well used and meet residents' needs. No decisions will be made until residents have been consulted about options for the leisure pool.
Published on: 29/04/2021