Have your say in our Small Sites Design Guidance Consultation
Cabinet Member for Housing and Planning, Cllr Paul Bell, explains why you should have your say in the future homes and neighbourhoods of Lewisham by taking part in our Small Sites Design Guidance Consultation.
Website survey

We want your help with improving our website so it is easier to use, and provides the information that residents need. Help us by filling in this short survey.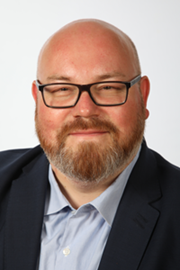 Like the rest of London, Lewisham is dealing with a severe housing crisis and facing a climate emergency. In order to meet our housing needs, the Greater London Authority's London Plan has set Lewisham an annual target of delivering 1,667 new homes each year, of which 379 per annum are forecast to come from small sites. This means nearly 4,000 homes will need to be delivered through small sites over the next 10 years.
Working towards this goal, we recently launched a public consultation on the proposed design guidance for small sites. The consultation aims to gather your views on the new Supplementary Planning Document (SPD) for small sites. This will help deliver high quality, sustainable new homes for the borough in a way that reflects the views of local residents.
What is a small site?
A small site is any site under 0.25 hectares in size. That is 2,500sq.m, or just under a third of the size of a standard football pitch.
What is an SPD?
A supplementary planning document (SPD) provides advice and guidance on the implementation of policies and proposals contained in Lewisham's Local Plan. The SPD aims to give detailed design guidance for the development of small sites in the borough.
What does the consultation involve?
The consultation asks you to provide your views on the design guidance for small sites, whether the draft document is easy to use and understand, and any other comments you might have.
The design guidance includes information on:
types of smalls sites that have been identified for new homes (e.g. derelict garages, the end of terraces or rooftops);
the quality expected from new homes and recommended distances away from other homes (e.g. how close to neighbouring gardens, how developments can preserve privacy);
how to improve the design of outside spaces (e.g. incorporating existing trees, security, bin and bike storage and incorporating front gardens);
guidance on sustainable design (e.g. solar panels, rain water collection and recycling systems).
As part of the wider consultation, a selection of virtual consultation events are also planned to take place this month. Once confirmed, we'll post these dates on our website. Find out more information about these virtual consultation events.
The first round of the consultation began on Friday 19 March, inviting people to view the draft SPD and associated documents on the Council's website and give feedback or comments via Citizen Space. A further consultation will take place on Commonplace, from today until the close of consultation, now extended to 7 June 2021.
We want everyone to have their say so that we can ensure small sites and new homes are developed in a way which reflects the view of local residents. I would encourage you to take part in the consultation and make sure you have your say.
You can read the draft SPD document here.
If you have any queries regarding this consultation and the Small Sites SPD, please contact smallsitesSPD@lewisham.gov.uk.
Published on: 10/05/2021