School building programme – completed schools
Many schools in the borough have been re-built, refurbished or renovated since 2008. These include:
Forest Hill School's three-storey building has a unique performance space with two stages and a dedicated 260-seat theatre.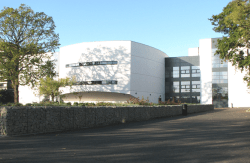 Prendergast Ladywell Fields College (formerly Crofton School) now includes a learning resource centre overlooking the main atrium.
Computer suites and a large multi-use hall are amongst Childeric's new facilities.
Ashmead has been completely rebuilt and features three distinct ICT 'break-out' areas and an integral nursery.
The largest school in Lewisham, Sedgehill's status as a performing arts specialist is now enhanced by its four new studios and a central external performance space.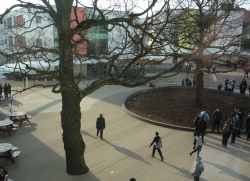 Previously Catford High School, Conisborough College's new buildings incorporate performing arts and sports facilities.
Rushey Green's new buildings feature a 'green roof' and an open-air grass amphitheatre.
Previously known as Northbrook, Trinity is one of the smallest secondary schools in the borough. A brand-new school of between two and four storeys replaced its previous 1960s building.
Beecroft Garden, formerly Brockley Primary School, now has double its capacity and wireless technology is available throughout the school - even in outdoor areas.
Tidemill Academy has moved to a brand new building integrated with the Deptford Lounge. Its facilities include a sports hall, studio hall, ball court, music suite and food technology rooms, all available for community hire outside of school hours.
Addey & Stanhope has had all its existing buildings refurbished, while a completely new block has also been constructed which incorporates a sports hall, dining and kitchen facilities, and a learning resource centre.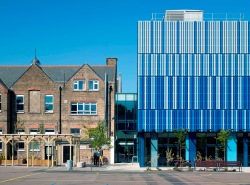 Previously split across two sites, Deptford Green has been amalgamated into a single building, with a large conference centre, a four-court sports hall and a floodlit multi-use games area in Fordham Park. (Best Education Building, Local Authority Building Control National Building Excellence Awards 2013).
Prendergast Vale College is a brand new 'all-age' school, built on the site of the listed Lewisham Bridge Primary School which has been restored and integrated into the new facility.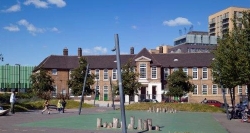 Abbey Manor College's redevelopment has focused on its Broadoak site. New facilities include a single-storey extension to the kitchen, adjacent common room and construction workshops and a first floor extension to the art facility.
Gordonbrock's new buildings feature bigger classrooms, a new library and indoor toilets.
Kender Primary School has had a modular building constructed and added to its existing structure.
Kelvin Grove has expanded to include the Grade 2 listed Paxton Building, which houses classrooms and a new resource base for up to 16 children.
One of London's most modern sixth form colleges. Extra facilities have become necessary to accommodate Christ the King College's increasing numbers of students. An extension to the north end of the building and the reconfiguration of existing laboratories have provided the extra capacity.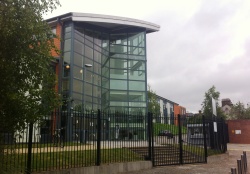 Drumbeat is a brand new school over two sites, catering specifically for children identified as having Autistic Spectrum Disorder. The main school (for ages 4-16) is on the site of the former Pendragon School in Grove Park, with facilities that include sensory rooms and state-of-the-art ICT.
Bonus Pastor is split between two sites, one on Winlaton Road and another on Churchdown Road. The buildings on both sites have been completely rebuilt.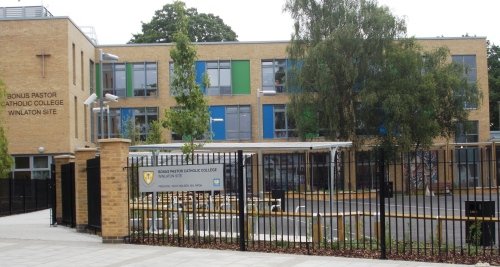 Prendergast Hilly Fields College is split over two sites. The main school occupys a Grade II listed building in Hilly Fields Park and the remainder on Adelaide Avenue. This split has been retained in the school's redevelopment.
The Adelaide Avenue site has been comprehensively rebuilt, retaining only the existing sports hall. The new buildings accommodate an expanded sixth form, new assembly and dining halls, and science, drama and design/ technology facilities. Meanwhile, the refurbishment of the main listed building involves adaptations for people with disabilities, measures to improve energy efficiency, and some minor internal remodelling.
A new building has replaced the previous Brent Knoll school building on Mayow Road. It has been constructed on the site of the former Greenvale School on Perry Rise.
It provides an attractive but secure environment to suit its pupils particular needs. It includes a semi-enclosed central courtyard, specialist sensory rooms, and discrete areas for each different age group within the school.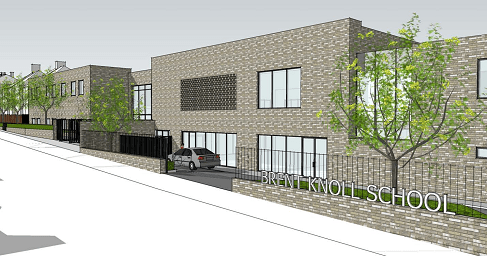 Most of Sydenham School was rebuilt providing new facilities such as a sports hall and drama studios, a kitchen and dining hall, and a Science, Technology, Engineering and Maths block. The Edwardian block has been remodelled and refurbished, becoming the main school entrance and housing a new library and a central administration area.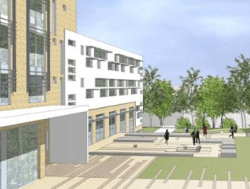 Schools marked with a * were rebuilt or refurbished as part of the Building Schools for the Future programme.
Published on: 05/06/2011