How has COVID-19 impacted the creative industries? We asked The Albany's Gavin Barlow
Gavin Barlow is CEO and Artistic Director of The Albany, a performing arts centre in Deptford, Lewisham. We discuss how the coronavirus (COVID-19) has effected the creative and cultural enterprises.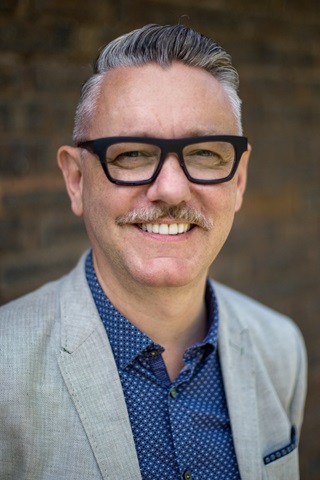 The impact of COVID-19 has been extremely tough on most businesses, and none more so than the creative industries. In Lewisham many are small and medium enterprises and the loss of income from commissions, events and visitors has been hard to bear, putting many at risk.
The Government has consulted with the industry and others, including local authorities, and announced a £1.57bn financial package aimed at supporting this vulnerable industry.
Gavin Barlow is the CEO and Artistic Director of The Albany, a performing arts centre in Deptford, Lewisham. The centre has four performance spaces and the main space has a maximum capacity between 300 and 500 people. Gavin told the council that by the end of September the Albany expects to lose £600,000 due to COVID-19.
What has been the main impact of COVID-19 on cultural and creative industries?
It's a very diverse sector and has been affected in many different ways. Arts venues and theatres have had a very hard time, they rely on earned income which has been badly hit. The Arts Council has been some help, but most venues are making significant redundancies. A broad range of jobs are on the line, from staff in ticket booths, electricians and set builders, the impact is far reaching. Theatres, in most cases, won't be able to open until next year, it will be impossible to survive financially with socially distanced audiences. We have carried on working supporting participants offline, and offering projects online, as well as continuing community initiatives. One example is a project with older people called Meet Me at the Albany with our colleagues Entelechy Arts. It can no longer be in the building but we've set up a choir and other creative clusters by phone, delivered activity boxes and launched a new radio show, Meet Me on the Radio, on Resonance FM every Tuesday,
We plan to reopen in September to the public as a creative and community hub and hope to begin some performances again in October.
What can the Council and Government do to alleviate some of that impact?
Emergency funding is very welcome but we need to make sure it reaches all part of the sector. We also need clear guidance and support to encourage customer confidence to return. It is likely that we won't get back to normal (or new normal) until 2022, so I think it's important to think about stimulus as well as bailout to help organisations survive.
The Albany co-leads the national Future Arts Centres network and we have made some policy proposals that we think are helpful.
The Government has committed to spending £1.57bn to support the sector – how do you think that money should be managed?
Most of the money should be distributed through the Arts Council England or similar bodies who have a close knowledge of the sector. I think it's important that councils are involved as they have the local knowledge of what's needed. We also need to be aware of the huge equalities impact of the Covid-19 crisis and make sure that the money reaches arts and culture in all communities across the UK. We must ensure that the next generation of young people who want to find a foothold in the creative industries, and freelancers, who make up 70% of the arts workforce are not forgotten.
Published on: 29/07/2020