Policy and projects apprentice case study
Richard Hawkes started his policy and projects apprenticeship in 2013–2014, and is now a project manager.
How I started my apprenticeship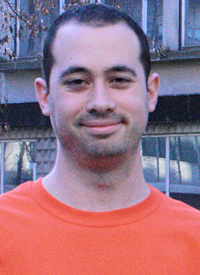 'I started my role as an apprentice working as an admin and policy apprentice in the Mayor's office. I mainly helped out with engaging with external partners, arranging meetings, organising spreadsheets and data entry. As I progressed, I was given more responsibility. An opportunity to assist on a project in the IT department arose and my manager volunteered me. It was here I found my niche, and realised the direction I wanted my career to progress. I completed my apprentice in project management, and I am now a PRINCE2 certified practitioner.
'My previous work experience was limited to retail and I did not feel challenged. I wanted to make a change in my career, and an apprenticeship seemed a great way to get my foot in the door and progress. It had the additional benefits of not being expected to hit the ground running and gradually letting you build up into the role.'
What I'm doing now
'I am now a project manager for the Council – currently managing the new IT rollout for over 1,500 staff for the re-stack and floor changes at Laurence House. A challenging role, but, with my previous experience and working relationships I've built up throughout my apprenticeship and time at Lewisham, it makes it a lot easier.
'If you are considering an apprenticeship, go for it! It's a great way to get an understanding of what you like and don't like in a work environment. The added bonus of a qualification is really helpful too.'