Library apprentice case study
Ramel Foster started his library apprenticeship in 2012–2013, and is now a library assistant.
How I started my apprenticeship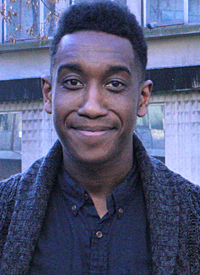 'My apprenticeship was based in Downham Library, and I worked there for two years. I had a front-of-house role, which involved engaging with customers on a daily basis – with IT and book enquiries, visiting schools and nurseries, and participating in many events. I also maintained library shelving standards through tidying, keeping up to date with events, issuing, returning and reserving books.
'I chose an apprenticeship as I felt it was a great way to get hands-on work experience, as well as a qualification. I also found it a way to get into the routine of working life, and gain many skills. I thought this was essential. An apprenticeship is a great way to set that up for a future job or career.'
What I'm doing now
'I now work as a library assistant at Lewisham Library, where I have been for three years.
'If I was to give advice to anyone who wanted to do an apprenticeship, I would say jump in with both feet as you won't regret it. For anyone who wants to get experience, while learning and earning at the same time, this is a great starting point. You also get access to many training and future job opportunities within the Council, and the chance to network with different employees. That's guaranteed to be a valuable asset for the future. You will get out from it, what you put in – so make the most of it.'