IT apprentice case study
Euon Brown started his information management and technology apprenticeship in 2010–2011, and is now the Support for Families programme manager.
How I started my apprenticeship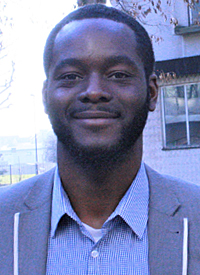 'My Lewisham Council apprenticeship was an amazing experience, with highs and lows. The college element, unfortunately, began on a negative, as I was told that my GCSEs had "expired", and I would have to retake subjects to prove I was competent in certain areas. I found this very frustrating. My manager said I had two choices – I could continue as I was and risk being kicked off the apprenticeship, or I could use it as a catalyst to drive forward. I swiftly chose the second option, and completed my apprenticeship two months early.
'At first, work life was slow. I started with e-learning and using Google to research things. I now believe this was clever preparation from my manager. I was thrown in head first and quickly became involved in tasks and projects where I was an integral part of the team. This made me feel valued. My manager told me that an apprentice was simply a label and I was always seen as more than this, which gave me a great confidence boost. Towards the end of my apprenticeship, I was offered a six-month temporary contract in HR.'
What I'm doing now
Since then, I've worked as a learning and performance officer, a data analyst, and a principal policy and projects officer. I am now the Support for Families programme manager for the government's Troubled Families Programme, and I am thoroughly enjoying my time working for Lewisham.
'For anyone considering an apprenticeship, I would advise you to apply. It offers ongoing and personalised support, develops your skills and improves your chances of employability.'