Finance assistant apprentice case study
Tayla Riviere started her finance apprenticeship in 2013–2014, and is now an assistant accountant.
How I started my apprenticeship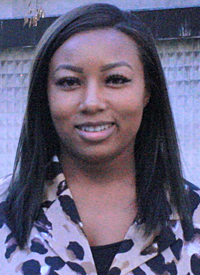 'My apprenticeship was with the finance department. I started off doing basic admin tasks which helped me get used to working in an office environment. I also studied AAT, which is a well-known and respected accounting qualification. Over time, I was given extra responsibilities and more challenging work that I could apply to my studies.
'After deciding I did not want to go to university due to the fees and intense learning, I looked into other options for school leavers. An apprenticeship seemed perfect for me. Gaining work experience and an accredited qualification seemed like a no brainer to me!'
What I'm doing now
'I have now secured a permanent job as an assistant accountant within the finance department, completed the AAT qualification and started my chartered accounting qualification.
'It is one of the best decisions I have ever made, if it wasn't for the apprenticeship scheme I wouldn't be where I am today. I have gained so much knowledge and confidence over the past five years, and I owe that to the apprenticeship scheme. If you are lucky enough to secure an apprenticeship, embrace it and make the most of the opportunity.'