Emergency planning apprentice case study
Lauren Ouzman started her emergency planning apprenticeship in 2012–2013, and is now a resilience manager for John Lewis.
How I started my apprenticeship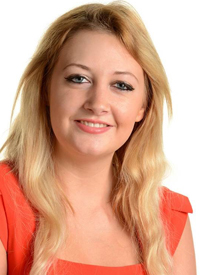 'My apprenticeship was with the emergency planning team. My role was to assist with planning and responding to any emergency that affected the borough of Lewisham, as well as internal business continuity incidents. I also trained staff and planned exercises to test our arrangements. During this time, I responded to a major gas leak and assisted overnight at a rest centre helping evacuated residents.
'I didn't want to go straight to university after finishing sixth form, as I wanted to break free from full-time education. An apprenticeship allowed me to gain a qualification alongside learning invaluable work-based skills and experience. I later went on to complete a Master's degree part time at Coventry University. I was accepted onto this course purely based on my work experience – something I am extremely grateful for.'
What I'm doing now
'I progressed within Lewisham to an officer role, and then moved boroughs to Croydon where I responded to many incidents, including the Grenfell Tower fire, as part of a pan-London response team. I have recently started a new job as resilience manager for John Lewis, managing activities across the organisation such as business continuity and incident management. My portfolio includes all 52 John Lewis shops, the national distribution centre, 22 customer delivery hubs and the head offices.
'The skills you gain from work experience cannot be learnt in a classroom. An apprenticeship gives you the best of both worlds, and can open so many doors. I am so appreciative for the opportunities my apprenticeship gave me and the career path it set me up for.'