The Lewisham borough has become a leading centre for dynamic, diverse and creative micro-businesses.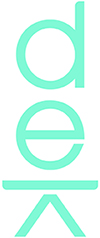 Creative and digital micro-businesses
We have the highest percentage of very small businesses in the UK, with 84.2% of businesses in the borough employing less than five people (NOMIS October 2013).
Our surveys of creative and digital micro-businesses showed little evidence of clustering of these businesses within the borough. In fact, we found that 75% of them were home-based.
This revealed that support for this sector was under-networked in the borough. It was potentially holding back growth.
Key recommendations
There was also a key recommendation identified in the Business Growth Strategy 2013–23 to address this market failure.
There was a need to 'expand opportunities for incubator space for new businesses and specific business sectors'.
Establishing the business case
In 2013, we commissioned feasibility studies and talked to several start-ups.
The aim was to establish the business case for creating a network of business enterprises spaces.
The space were set up within three vacant council-owned buildings:
We were awarded £1.63m of funding from the following organisations:
GLA High Street Fund (£430,000).
This was to support the refurbishment and fit out of all three spaces. Funding also supported their running costs for the first two and a half years.
Our ambitions for Dek
Bow Arts manage the business spaces.
These are:
The Dek spaces create high quality, fully furnished and serviced co-working spaces.
They have been designed to promote the growth of:
These tend to be primarily working in the creative, digital media, business and social enterprise sectors.