Director of Regeneration vacancy
Find out about our Director of Regeneration role.
Welcome from Kevin Sheehan, Executive Director of Housing, Regeneration and Environment
Many thanks for taking the time to consider applying for this vital role for our borough. You will be joining us at a time when the pace of change in local government is dramatic. Lewisham is an exciting inner London borough with dynamic and vibrant communities fully engaged in the development and evolution of our distinct neighbourhoods and places.
We are fortunate to have great transport links, world class educational institutions such as Goldsmiths, University of London, Trinity Laban, a thriving and diverse cultural scene and the best parks and open spaces in London. We have seen considerable investment in recent years including thousands of new homes, new leisure centres and schools, revitalised transport networks and entirely new public spaces.
There is much more to do. As one of London's largest and fastest growing boroughs with over 300,000 residents we need to ensure that London's economic growth helps tackle inequality and brings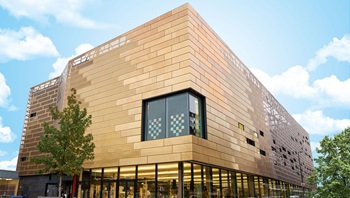 opportunities to all of our communities so that everyone can benefit. New housing schemes will need to prioritise homes that are affordable for all of our citizens and families. Developments must be sustainable and contribute towards our ambitious target of making the borough carbon neutral by 2030. As director, you will shape and drive our ambitious agenda for our designated growth and regeneration areas including Lewisham Town Centre, Deptford, New Cross, Ladywell and Catford. You will also lead on work with Lewisham Homes and other partners ensuring the Council delivers on our corporate priority to deliver 1,000 social homes.
There are many other major mixed developments in the pipeline including our work with the GLA and TfL on the very real prospect of the extension of the Bakerloo Line into Lewisham and beyond. Planning for this is well underway and our ambition is to ensure an enhanced growth corridor which will open up significant new development and employment opportunities along the way. Revitalised major rail interchanges, new overground stations, radically improved retail and commercial spaces, fantastic new green corridors and community facilities are all part of the picture.
This is an exciting time for us. If you are a visionary, highly motivated, energised leader with a solid track record in driving large scale housing and regeneration schemes that can work for all of our residents, then I hope you will join us on our journey.
I look forward to receiving your application.
Job description and person specification
How to apply
Before you apply
Read the job description and person specification to help you complete your application.
Find out more
If you're interested in applying for this role, please visit GatenbySanderson's website.
For a confidential conversation call our advisers at GatenbySanderson, Greg Hayes or Ann Hooper on 07500 446301.
Closing date
4 October 2019