Social work teams in children's social care
Find out more about the main responsibilities of each of our children's social work teams.
Multi-agency safeguarding hub (MASH)
The multi-agency safeguarding hub (MASH) provides a single point of access to the services that help keep children safe. It is a multi-agency team made up of representatives from a range of services that provide advice, support and protection as needed. The MASH provides a secure environment for these services to share information and improve decision-making whenever there are concerns for a child.
Early help team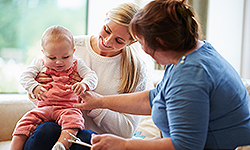 The early help team provides targeted early help to children and their families to prevent escalation of difficulties or concerns. The team also advises partner agencies through a dedicated telephone consultation service about how to best assess and meet early need help with reference to the revised Lewisham continuum of need. The team also answers any partner questions and advises on using the newly early help assessment and review framework and tracks all referred early help activity to ensure that outcomes for children are achieved and improvements made.
Referral and assessment service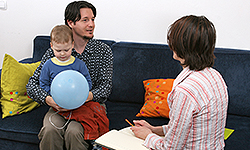 The referral and assessment service is a front-line social work service. The team assesses and provides services to children in need and children who are at risk of serious harm and in need of protection. The service also includes the emergency duty team which deals with children's welfare outside of office hours and at weekends.
Family social work service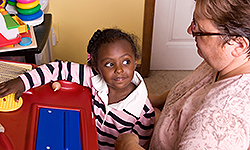 The family social work service works with children and their families across the spectrum of statutory intervention, where children are subject to child in need plans or child protection plans, or are in the care of the Council. They work closely with parents and wider family members with the aim of increasing safety and sustainable, positive outcomes for their children.
The service also incorporates the Meliot Contact and Assessment Centre which is a specialist centre offering supervised and supported contact to children and their families where children are placed in local authority care. In addition, senior social workers at the centre carry out parenting assessments in complex cases which are before the courts.
Adoption, looked after children and leaving care service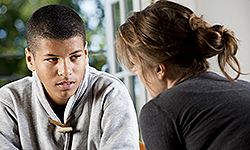 The looked after children service provides case management for looked after children whose care plan is that they will not be returning to the care of their birth family. It also supports looked-after children and care leavers in their transition to adulthood from the age of 16 (and in some circumstances up to the age of 25) and has the lead responsibility for corporate parenting and forming a children in care council.
We have two active children in care councils and a care leaver's forum. We promote group work and creative activities for our children including music and spoken word and trips both in the UK and abroad which staff help to organise and participate in.
The adoption team approves adopters and matches children where a decision has been made by the Adoption and Permanence Panel that adoption is in their best interest and where a placement order has been granted.
Fostering, placements and business strategy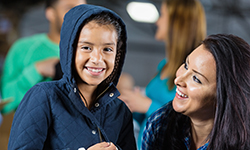 The service consists of social workers who work in four teams which support foster carers, 'family and friends' foster carers, special guardians, placements and commissions, external fostering and residential placements.
Quality assurance service
This service handles quality assuring social work practice and audit work. It manages:
the child protection case conferencing processes
local authority designated officer and independent reviewing process of looked-after children
the complaints and access to records functions for children and young people's services.
The quality assurance team has CPC (child protection chairs) and IRO (independent reviewing officers).
Children with complex needs service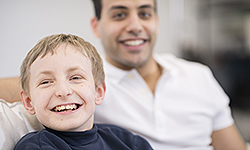 This service delivers a range of integrated services to children with disabilities and special educational needs through joint multi-agency assessment processes.
It incorporates teams that are responsible for: children with disabilities, short break services, SEN (special educational needs), portage, occupational therapy, travel assistance, multi-agency planning pathways and commissioning.