Our budget
Legally, we have to set a balanced budget every year.
The budget determines how much we expect to spend, and matches this to the available income. Knowing the level of grant, business rates and reserves available for the year helps us calculate the amount of council tax needed.
In the current climate of central government austerity and Brexit looming, funding remains our greatest challenge. Our funding has been cut hugely over the last eight years, and further cuts anticipated in this and coming years present us with a huge challenge.
Since 2010, we have responded to austerity by adjusting to reduced funding and growth pressures by making £165 million of cuts in the eight years since 2010/11. Our general fund budget for 2018/19 is £241 million. If we were still funded at 2010/11 levels, it would be £406 million. This represents a reduction of 41%.
How the charge is calculated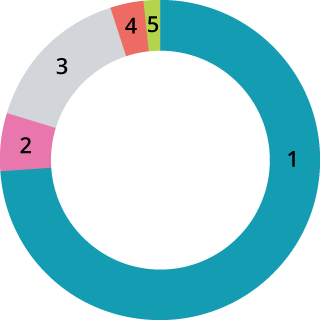 Lewisham council tax – 74.1%
Lewisham adult social care precept – 5.68%
Metropolitan Police – 15.28%
Fire brigade – 3.34%
GLA and TfL – 1.6%
Find the breakdown for your council tax band
Band A
Lewisham council tax – £782.67
Lewisham adult social care precept – £59.96
Metropolitan police – £161.42
Fire brigade – £35.33
GLA and TfL – £16.92
Band B
Lewisham council tax – £913.10
Lewisham adult social care precept – £69.96
Metropolitan police – £188.32
Fire brigade – £41.22
GLA and TfL – £19.75
Band C
Lewisham council tax – £1,043.55
Lewisham adult social care precept – £79.95
Metropolitan police – £215.23
Fire brigade – £47.11
GLA and TfL – £22.56
Band D
Lewisham council tax – £1,174
Lewisham adult social care precept – £89.94
Metropolitan police – £242.13
Fire brigade – £53
GLA and TfL – £25.38
Band E
Lewisham council tax – £1,434.88
Lewisham adult social care precept – £109.94
Metropolitan police – £295.94
Fire brigade – £64.78
GLA and TfL – £31.01
Band F
Lewisham council tax – £1,695.77
Lewisham adult social care precept – £129.92
Metropolitan police – £349.74
Fire brigade – £75.56
GLA and TfL – £36.66
Band G
Lewisham council tax – £1,956.66
Lewisham adult social care precept – £149.91
Metropolitan police – £403.55
Fire brigade – £88.33
GLA and TfL – £42.30
Band H
Lewisham council tax – £2,347.99
Lewisham adult social care precept – £179.89
Metropolitan police – £484.26
Fire brigade – £106
GLA and TfL – £50.76