Our commitment to fake-free markets
Four of our markets joined the Real Deal national charter in 2013.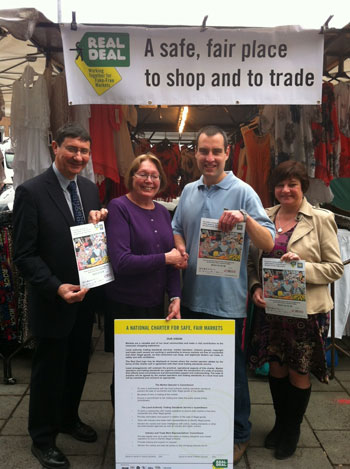 The Markets and Trading Standards Services, pledged to continue to ensure that fake goods and other illicit items are not sold in any of our markets in the borough.
Markets displaying the Real Deal brand:
What does this mean for market-goers?
Market-goers can have peace of mind and confidence that market officials and traders have signed up to a code of practice to 'self-police' the markets and take action if they spot anything suspicious.
How does the Council benefit?
In signing up to the Real Deal Markets campaign, we will benefit by working in partnership with other local authorities, safer neighbourhood teams, traders, industry groups, and copyright and trademark owners – to tackle the problem of fakes.
Contact
Wearside Service Centre, Wearside Road, Ladywell, London, SE13 7EZ