Dek Catford price list (monthly, including VAT)
Old Town Hall, Catford, SE6 4RU
Co-working space
Costs
£99 for three days a week
£155 for seven days a week
£185 for seven days a week with a dedicated desk
Opening times
Monday to Friday, 8am–8pm. Weekends, 10am–5pm.
Private hire
You can also hire Dek Catford for meetings, training events and functions.
Training room
Our training room has capacity for up to 25 people and has WiFi and projector and screen facilities.
£110 for half a day
£200 for a full day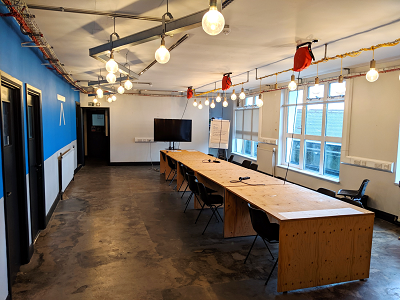 Meeting room
Our meeting room has capacity for up to four people.
£55 for half a day
£100 for a full day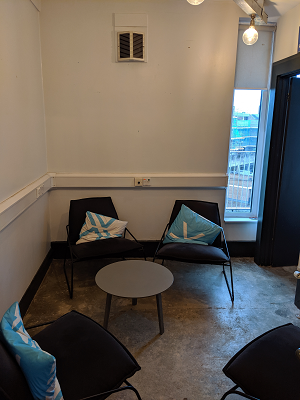 Outside decking and reception area/break out space
£260 for half a day
£500 for a full day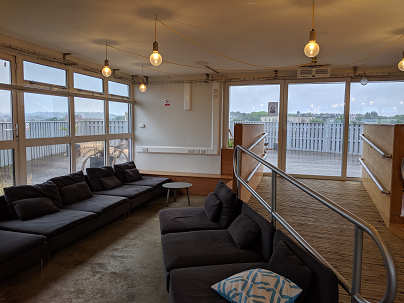 Dek PLACE/Ladywell price list (monthly, including VAT)
Dek Ladywell, Unit D, 261 Lewisham High Street, SE13 6AY
Co-working space
£155 per person, seven days a week.
Office space
Costs
£400 for an office unit. £400 deposit required.
Office size and type
Approximately 118 sq feet. Suitable for 4 people maximum.
The office unit is cubicle style. It is enclosed on four sides with a lockable door.
Facilities
small self-service communal kitchen (shared by eight office units)
communal toilets (shared by eight office units)
security alarm
CCTV
lockable door.
Cleaning
We clean the communal areas (kitchen, toilets, hallways). Tenants should clean their own office.
Internet service
Wi-Fi broadband. New line, download speed of up to 60mb.
Notice period
For the first two months, two months notice is required. After this initial two month period, one month notice is required.
Access
Accessible 24 hours a day, 365 days a year.
Book a viewing
To book a viewing please contact Larry Newman lnewman@bowarts.com or Lisa Wilson economyandpartnerships@lewisham.gov.uk.
Published on: 12/06/2019
Continue reading...